I generally make two trips to the Family History Library every year.  I could just order the microfilms through my local Family History Center, but I enjoy the atmosphere at the Library in Salt Lake City and I can focus totally on genealogy during the few days I'm there.  With all the trips I've made to Salt Lake City, I've become fairly familiar with the Family History Library and I've witnessed quite a few changes over the years.  A floor plan of the library is available on the Family Search website.
On my most recent trip, I asked if I could take some pictures in the Library and the staff told me that I could take pictures of anything I wanted.  The only caution they made was that I shouldn't take pictures of any people unless I first obtained their permission.  Since Thanksgiving weekend is a slow time for the Library, I had few problems taking pictures without people.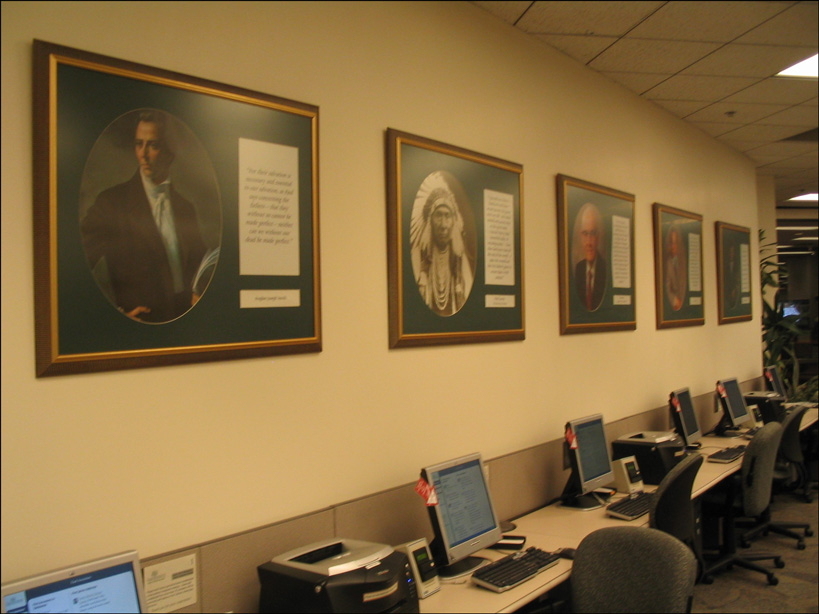 Computers (Main Floor)
These are the computers closest to the front entrance.  The computers have a direct connection with the Family History Library Catalog and can also be used to search the web.  The Family History Library has subscriptions to Ancestry.com, Heritage Quest, and several other online databases.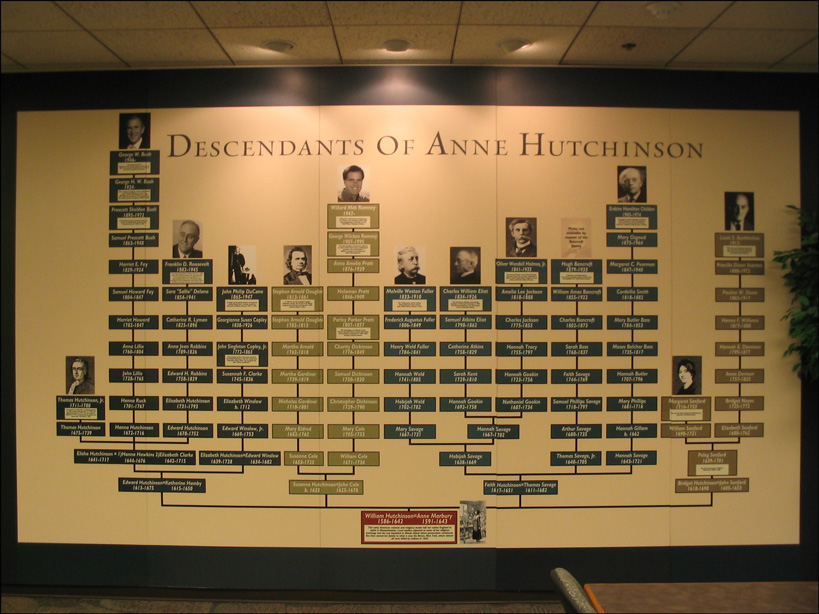 Descendants of Anne Hutchinson (Main Floor)
This impressive family tree on the main floor shows the descendants of Anne Hutchinson, including George H. W. Bush, George W. Bush, Franklin D. Roosevelt, Stephen Douglas, Mitt Romney, and Oliver Wendell Holmes.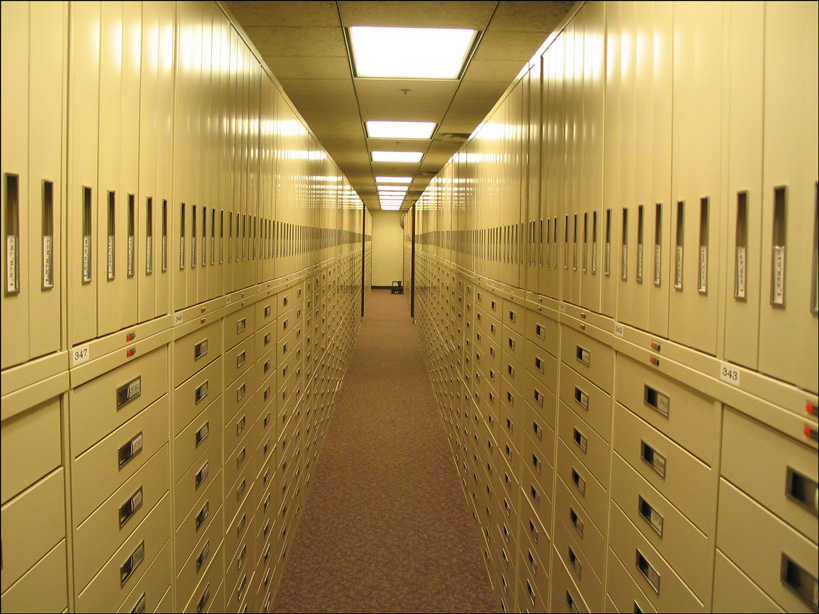 Microfilm Cabinets on the International Floor (B-1)
This is just one aisle of the microfilm cabinets on the International Floor.  There are about eight of these rows of cabinets on this floor, with even more cabinets on the British Isles Floor (B-2), and the US/Canada films floor (second floor).  Even with all these cabinets, many more films are stored in the Granite Mountain Vault and in onsite high-density storage.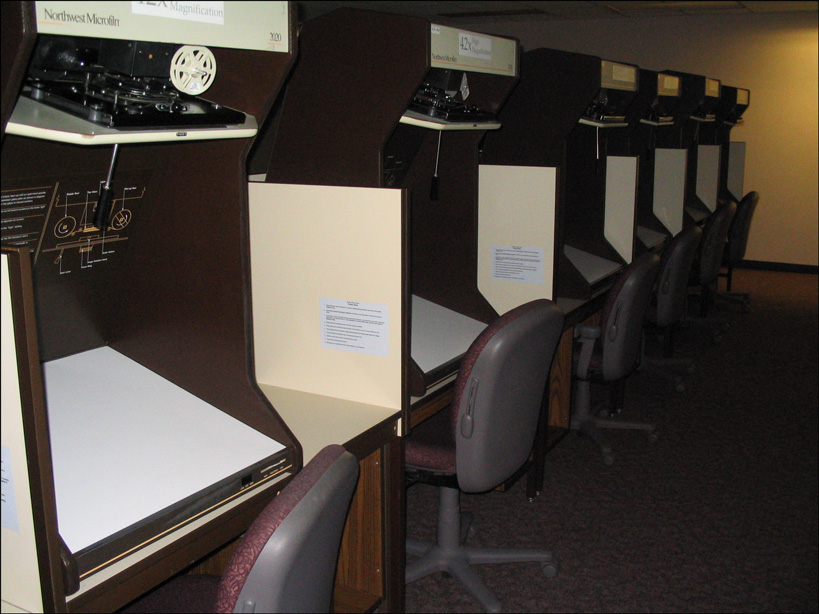 Microfilm Readers on the International Floor (B-1)
These are just a few of the microfilm readers on the International Floor.  Just as there are rows and rows of microfilm cabinets on three floors, there are rows and rows of microfilm readers on those same floors.  If this hadn't been Thanksgiving weekend, all of these readers would have been in use.