The Academy of Genealogy and Family History (aka The Carnival of Genealogy) has once again requested that bloggers select the best of the previous year's articles for iGene Awards.

iGene Award
Alas, I should have expected this!  Best Picture I have.  Best Documentary I have.  But, the other three categories… not so much.  Nonetheless, with a little creative interpretation of the categories and (in one category) a blatant case of backposting to my blog something I had previously posted elsewhere, I am pleased to announce the following winning articles from Steve's Genealogy Blog in all five categories.
The award for Best Picture goes to Steve in Corsica from my post Ajaccio Cemetery and the Coast of Corsica.  This really was a tough category for me to choose a winner because  I posted several hundred photos on my blog in 2011.  Runners up included photos from St. Peter's Square in Rome, Knip Beach in Curacao, the outdoor market in Nice, and on and on.  Oddly enough, with all the photos I took and posted on this blog in 2011, the winner is a picture taken by someone else!  Well, at least the subject of the winning photo is devilishly handsome!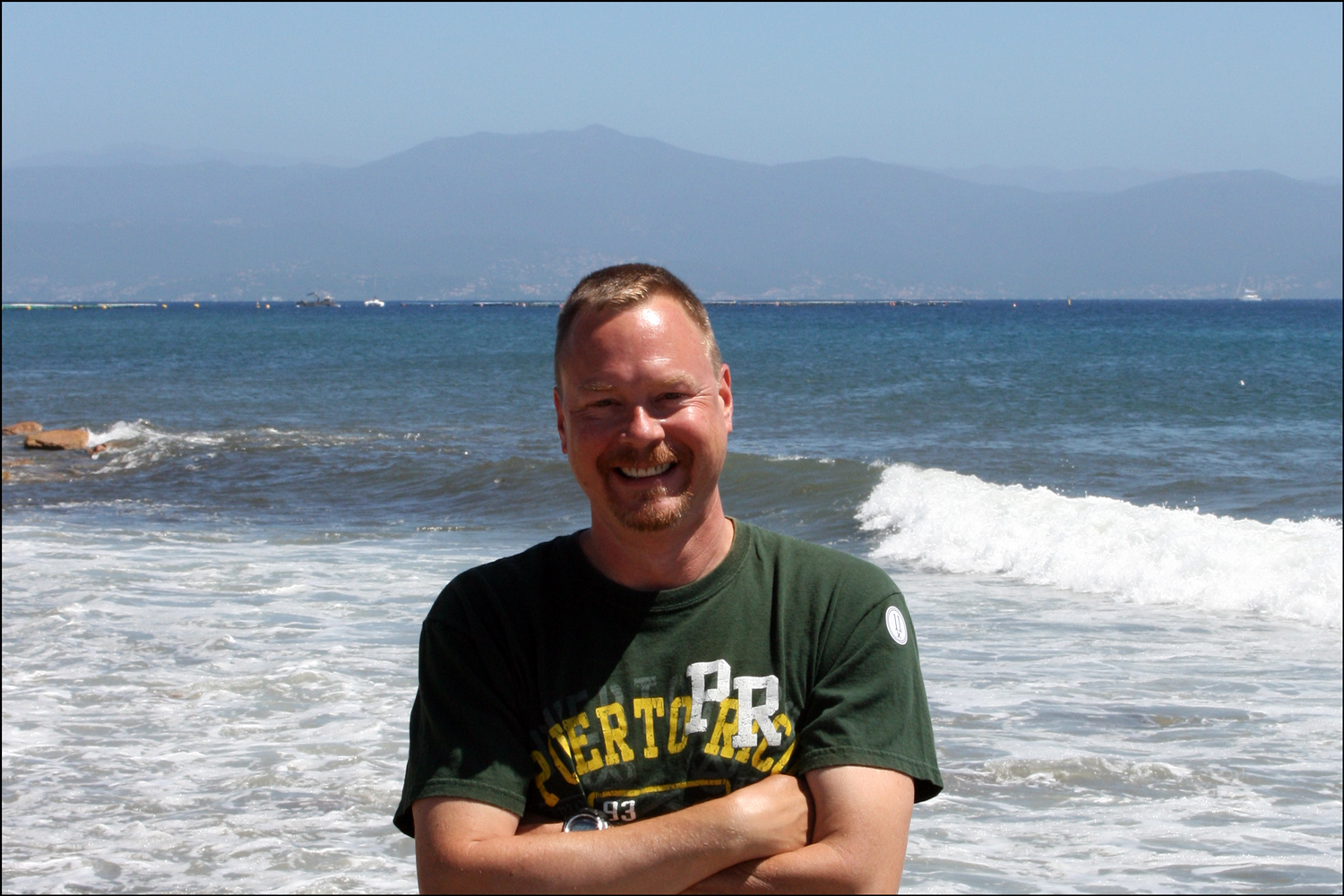 Steve in Corsica
SOURCE:  The Author in Corsica (Ajaccio, Corsica, France); photographed by Jim Robinson for Stephen J. Danko on 09 August 2011.
The award for Best Screen Play is awarded to Evita Perón's Final Resting Place, Buenos Aires which includes photos I took of Evita's tomb during my visit to Argentina a year ago.  I think I will call the screen play Evita!  OK, so it's been done.  But my version will include Argentine actress Elena Roger as Evita, Michael Cerveris as Juan Perón, and Ricky Martin as Ché.  What, you say it's already in the works?  Indeed, it is.  The revival of the musical Evita! with Elena Roger, Michael Cerveris, and Ricky Martin opens on Broadway in March.  If, when you listen to the words Ché sings and wonder what the Casa Rosada (Argentina's executive mansion) looks like, you can find a picture of that in my post on Casa Rosada and Edificio Libertador, Buenos Aires.
The award for Best Documentary goes to my 15-part miniseries detailing the proceedings at the Seventh International Family Tree DNA Conference for Group Administrators.  The series started with a post on 24 November 2011 and continued through 08 December 2012.  Individual episodes included:
The award for Best Biography is awarded to Wojciech Gutowski, Wojciech's wife Anna Jabłonowska, and their daughter Julianna.  I have been searching for them for years!  After Donna Pointkouski told me that she found the marriage record of her ancestors online and that they were married in Holy Cross parish in Warsaw, I jumped for joy!  My 2nd great grandmother was baptized in that same church!  Well, not only did I find the baptismal record for my 2nd great grandmother, but I found the marriage record for her parents and the death record for her father!  OK, so this biography is little more than a collection of names, dates, and places, but it's the best I have for 2011.
Finally, the award for Best Comedy goes to Welcome to GARP.  This is the article that I shamelessly backposted to my blog to make it look like I posted it in 2011.  I had written this article and sent it to the APG (Association of Professional Genealogists) mailing list on 31 December 2011, but I didn't post it to my blog at that time.  You see, in reviewing the 351 articles I had posted to this blog in 2011, none of them were funny.  Not in the least.  At least some of the members of APG who read my post to the mailing list thought this post was funny and so I recently decided to reproduce it here in slightly modified form.  Or, maybe you had to be there…
Written for the 114th Edition of the Carnival of Genealogy.
Copyright © 2012 by Stephen J. Danko