At the Seventh International Family Tree DNA Conference for Group Administrators, Peter Biggins presented a talk coauthored with Thomas Roderick on "DNA of the Three Collas."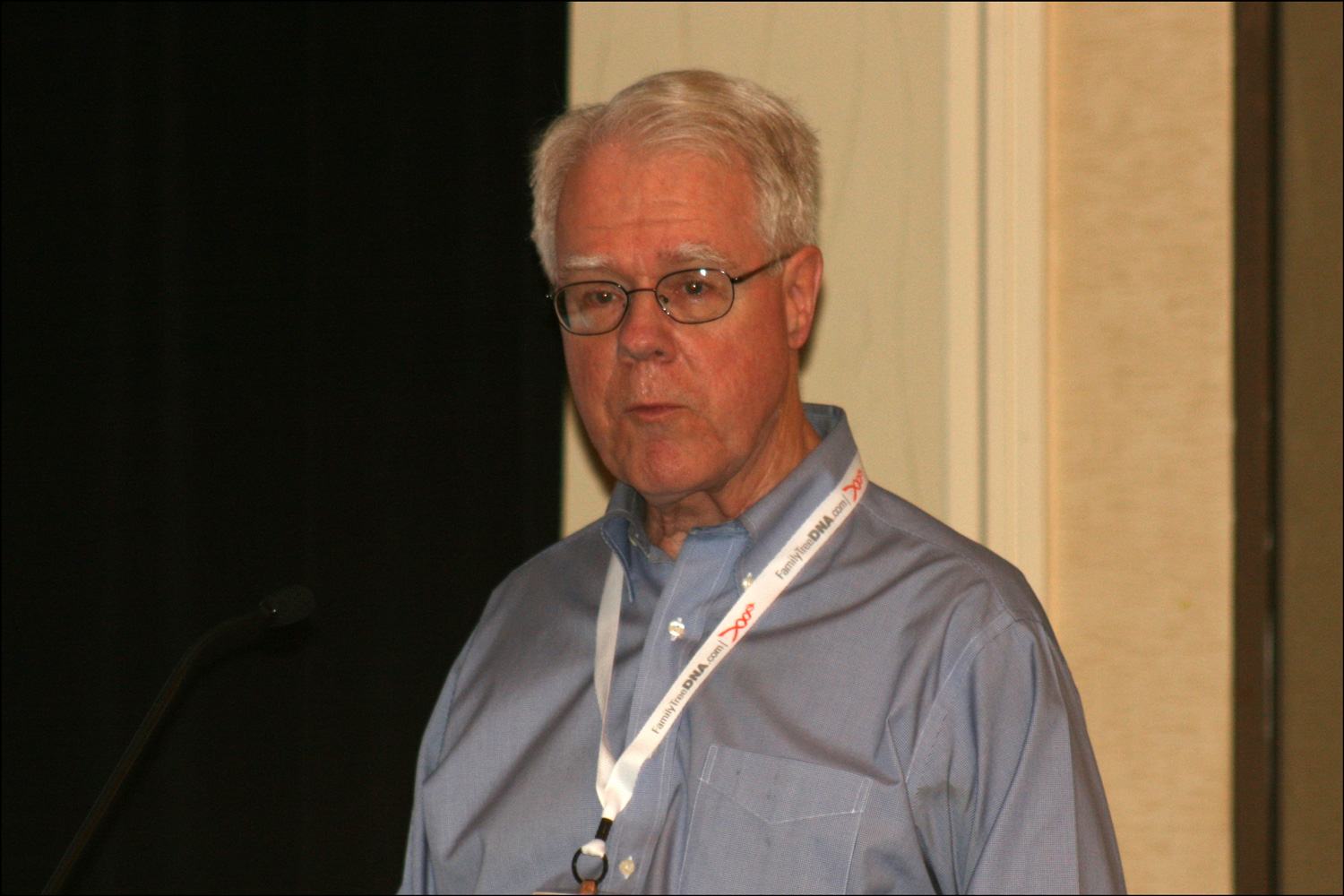 Peter Biggins
SOURCE:  Peter Biggins (Houston, Harris County, Texas); photographed by Stephen J. Danko on 06 November 2011.
The Clan Colla 425 Null Project was launched on 22 June 2009.
The three Collas were three brothers in Ulster:  Colla Uais, Colla da Crioch, and Colla Menn.  The descendants of Colla Uais moved to the Scottish Highlands.
Descendants of the Collas are identified at three single nucleotide polymorphisms (SNPs): L21+, DF21+, and DNS425 null. The null DNA425 occurred in the early part of the first millennium.
There are many surnames in Clan Colla, including Carroll, Hughes, MacDougall, McDonald, McGuire, McKenna, McMahon.  See O'Hart, John. 1892. Irish pedigrees; or, The origin and stem of the Irish nation. Dublin: James Duffy and Co., available on Google Books.
There are 259 people in the project.  Of the new FTDNA Y-DNA markers (68-111), members of Clan Colla have a value of 9 for marker DNS 505.
Copyright © 2011 by Stephen J. Danko