Janice Brown may be lost in the puckerbrush and Janice's CowHampshire blog may have disappeared from the blogosphere but, back in October 2006, she was probably the first of the Genea-Bloggers to create a Genealogical Superhero avatar – "History Woman".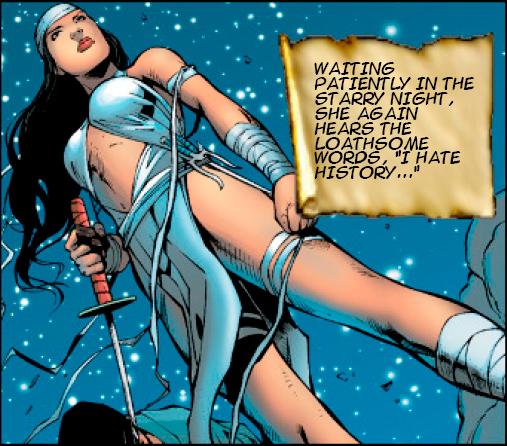 For reasons beyond my ability to comprehend them, Janice's entire "History Woman" comic is still available at what I thought was the defunct cowhampshire.blogharbor.com domain. UPDATE 12 Jan 2010: Well, the link worked yesterday, but is now giving an error message! Too bad!
I don't know how to get in touch with Janice, so I hope she doesn't mind that I reproduced a panel of her comic here. I've taken the liberty of reproducing only one panel of her comic with careful consideration of the Fair Use Doctrine. I have reproduced only a small portion of her work for the non-profit educational purpose of a tribute to the creator. My reproduction here should have no effect on Janice's ability to market her work, should she choose to do so. Heaven knows that if I'm out of line, Janice will inform me of that fact!
Janice also created a "Genea-Man" comic for Randy Seaver. I'd love to see that one again. Oh, and by the way, I'm still working on my lecture, suggested by Janice, entitled Steve's Guide to Translating Illegible Handwriting.
Copyright © 2010 by Stephen J. Danko