While looking for the Naturalization Index Card for my great aunt Stephania Meleski, I happened to look at the very next card after the Naturalization Index Card and found the following card: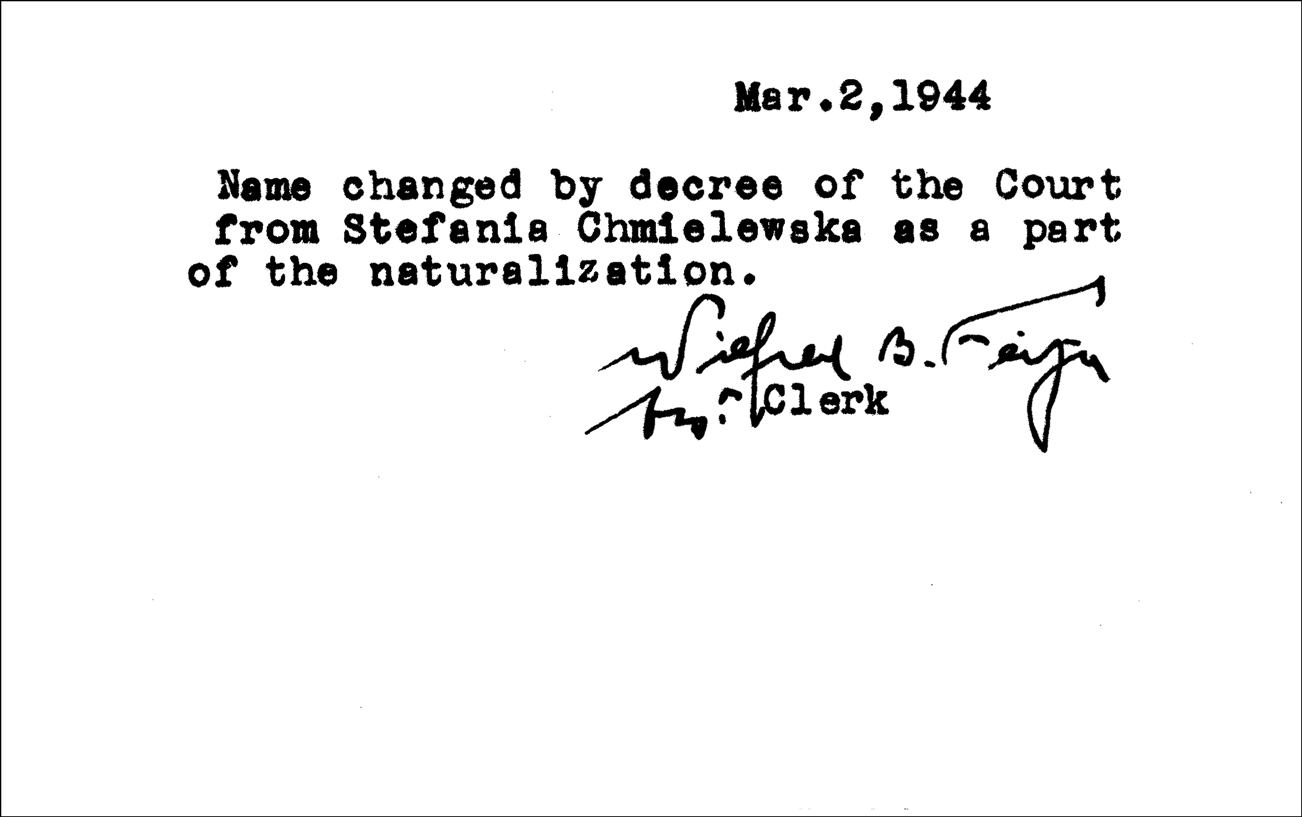 Change of Name for Stefania Chmielewski
Click on the link for a PDF copy of the Change of Name for Stefania Chmielewski – 1944.  I had always thought that my great aunt's name was Stephanie Meleski.  Her Naturalization Index Card showed that her name was Stephania Meleski.  Now, this card shows that she changed her name from Stefania Chmielewska as part of the naturalization process.
In the past, I had not been able to find Stephania in the census records.  Now that I have some alternate names, perhaps I'll have better luck!
Copyright © 2006 by Stephen J. Danko