Way back in September 1955 while on an outing to the park, my father snapped this photo of my mother and me enjoying the warm, sunny weather.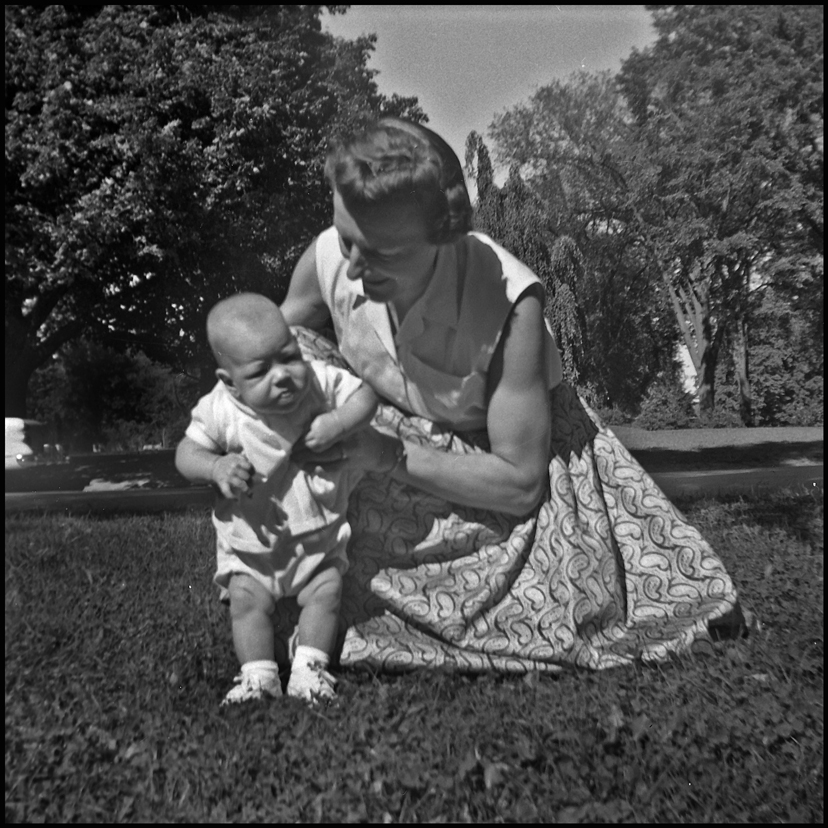 A Mother's Love
SOURCE: A Mother's Love (Washington Park, Albany, Albany County, New York). Photographed by Francis J. Danko in September 1955.
The photo was taken in Washington Park in Albany, New York. While I don't, of course, remember the event, I do remember seeing this set of photographs when I was young. The picture was taken with a Kodak Brownie Hawkeye Camera, a camera I still own as a family heirloom.
In the years to follow, our family would make frequent visits to the park to enjoy the open spaces, to feed the pigeons and squirrels with saltine crackers or stale bread, to view the flowers, and to swing on the park swings.
As I've grown older, it seems that the park has grown smaller, though indeed it has not actually changed in size at all. Until recently, my Aunt Helen lived across the street from the park, and my older sister worked just a couple blocks away.
My mother passed away 28 years ago. She would have been 86 this year.
Written for "Smile for the Camera – A Carnival of Images".
Copyright © 2008 by Stephen J. Danko