This year, my sisters and I agreed to limit our Christmas gifts to each other to $25.
Not a problem. Christmas shopping would be a bit more selective, that's all, I thought.
My younger sister certainly outdid herself, though. When she asked me what I wanted for Christmas, I suggested that she select one of the "Images of America" books, the local history books published by Arcadia Publishing.
The one she selected was the book for the 1964-1965 New York World's Fair.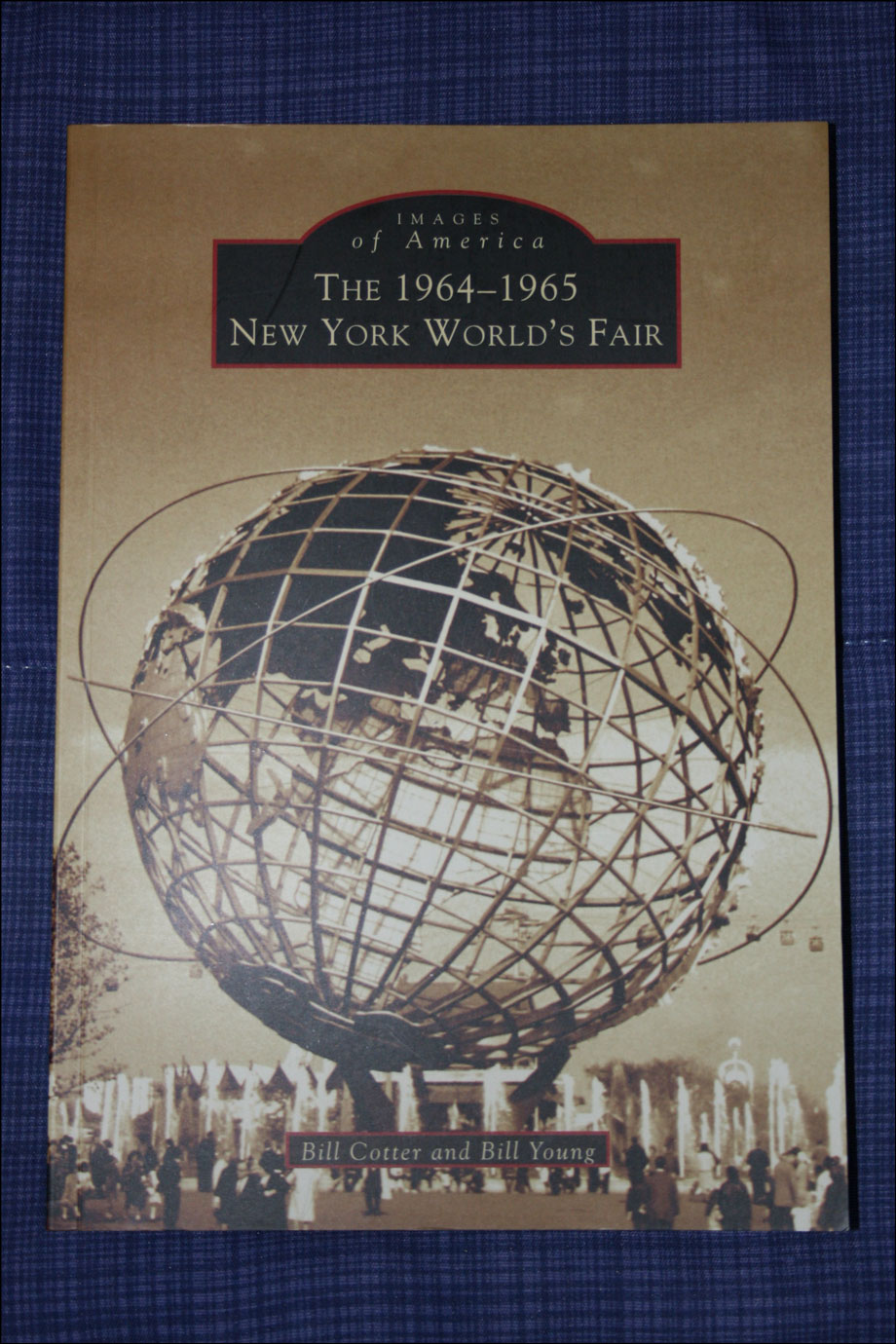 SOURCE: Cotter, Bill, and Bill Young. 2004. The 1964-1965 New York World's Fair. Images of America. Charleston, SC: Arcadia. Photographed by Stephen J. Danko on 25 Dec 2007.
The reason she selected this book was that my sisters and I all remember the 1964-1965 New York World's Fair, not that we attended the fair, but that my father bought each of us a souvenir glass from the fair.
And that was the second part of my sister's Christmas gift to me. She found the three glasses tucked away in the attic of the house in which we grew up and included them as part of my Christmas gift.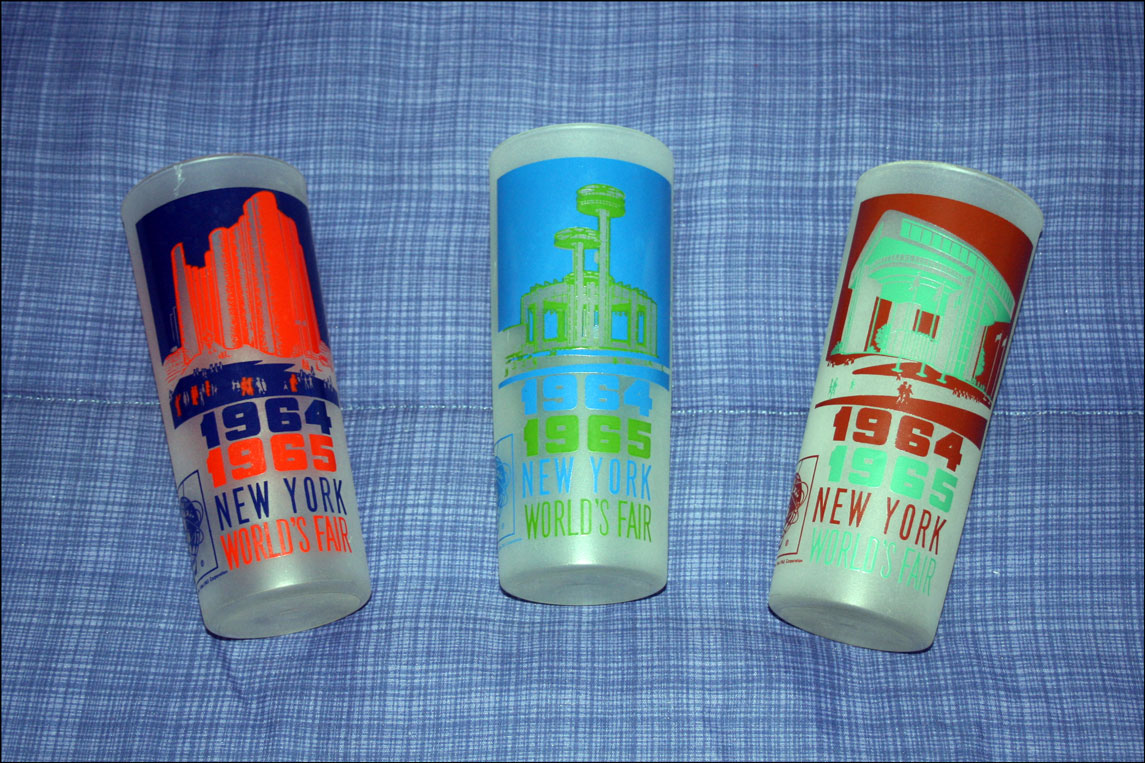 SOURCE: Three 1964-1965 World's Fair Glasses. Photographed by Stephen J. Danko on 25 Dec 2007.
The three glasses show different scenes from the fair, each of which is described on the back of the glasses. From left to right:
HALL OF SCIENCE

This is a permanent structure built by the city of New York. It is designed to show educational groups the practical application of scientific techniques. The exhibit will demonstrate not only the laws of natural science, the application of these laws by industry to the needs of mankind.

NEW YORK STATE EXHIBIT

The high point of the fair, Twelve Concrete Towers and Three Observation Towers of the New York State Pavilion provide viewing platforms with a sweeping vista of the fair-grounds and show the attractions, culture, and activities of New York State to best advantage.

PORT AUTHORITY BUILDING

The Port of New York Authority Building will feature the fair's own restaurant and private terrace club. A big attraction is the Round-the-World Bar offering refreshments from 80 nations. Helicopters will transport visitors to and from the heart of New York and the city's airports to the roof-top heliport.
She didn't spend much, but my sister certainly gave me a memorable Christmas gift!
Copyright © 2007 by Stephen J. Danko