Roberta J. Izbicki, the daughter of William P. Izbicki and Mary V. Kuchnicki, died in 2004 and was buried near her parents in Worcester County Memorial Park, Paxton, Massachusetts.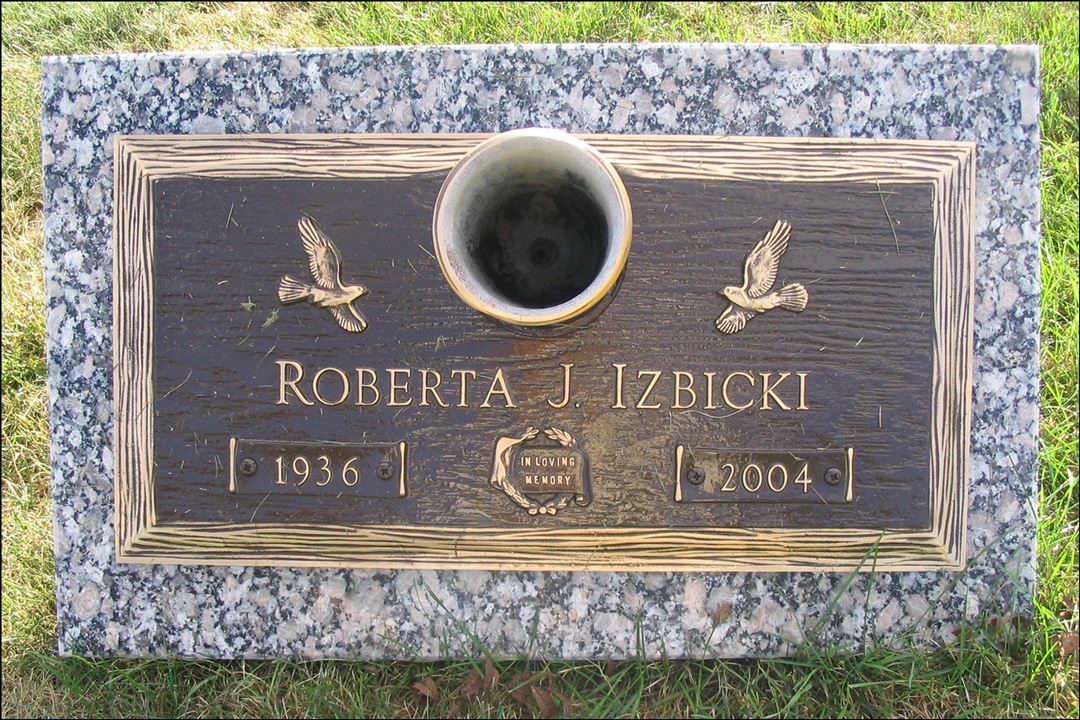 The Grave of Roberta J. Izbicki
SOURCE: Roberta J. Izbicki grave marker, Garden of Valor I, Lot 3, Grave 2, Worcester County Memorial Park, Paxton (Worcester County), Massachusetts, photographed by Stephen J. Danko, 09 Sep 2005.
Click on the link for a PDF copy of the overall map for Worcester County Memorial Park and a detailed map for the Garden of Valor.
This marker shows that Roberta J. Izbicki was born in 1936 and died in 2004.  She was buried on 12 Jan 2004 in Grave 2, next to her parents, who were buried in Graves 3 and 4.  The marker includes the inscription "IN LOVING MEMORY".
When I took this photograph in September 2005, Roberta's marker had not yet been set in place; it was leaning upright against a support.  I imagine that Roberta's relatives had purchased the marker sometime in 2005, at least a year after Roberta was buried.