On my way to visit my family for the holidays, I stopped by Notre Dame Cemetery in Worcester, Massachusetts.  I knew that the monument for my Aunt Bronisława Dańko had been set in place a few weeks ago, about six months after I ordered the stone and designed the inscription.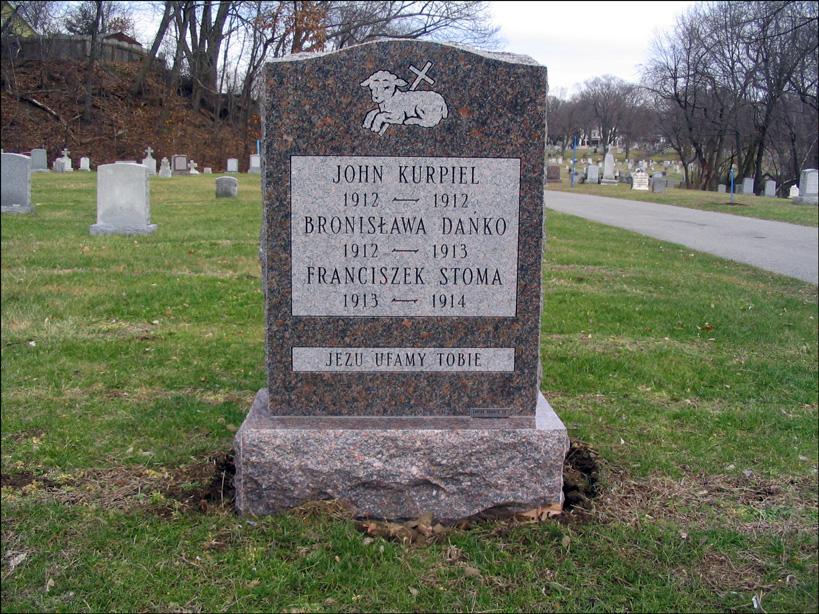 Bronisława's Monument – Front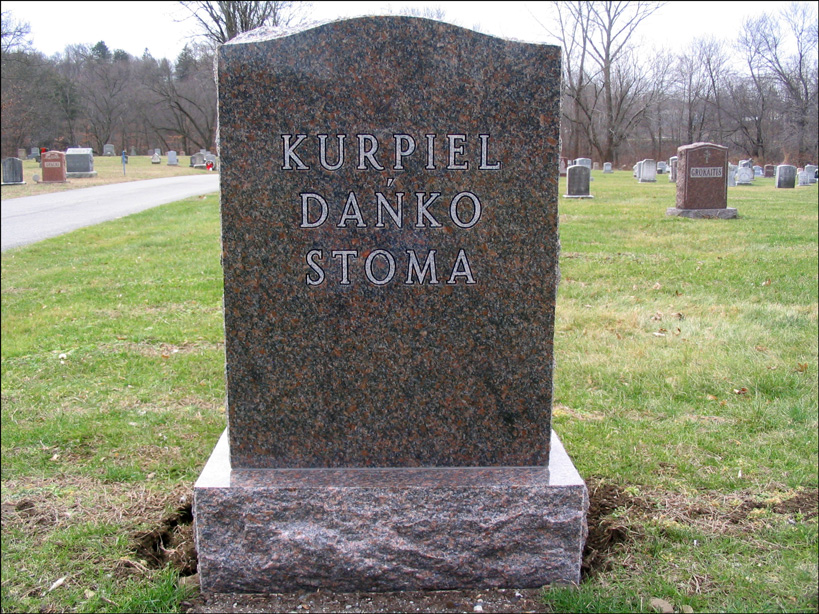 Bronisława's Monument – Back
I previously posted the cemetery record for the burial of the three infants along with the birth and death records for Bronisława Dańko, John Kurpiel, and Franciszek Stoma.
The grave is in Section 3, Lot 1464, Graves 1A, 1B, and 1C.  Click on the link for a PDF copy of the Map of the Notre Dame Cemetery.  Section 3 is in the old part of the cemetery, is in the upper right of the map and aerial photo below.  The grave and monument are very close to the edge of the road and the names on the monument can be seen from the road in either direction.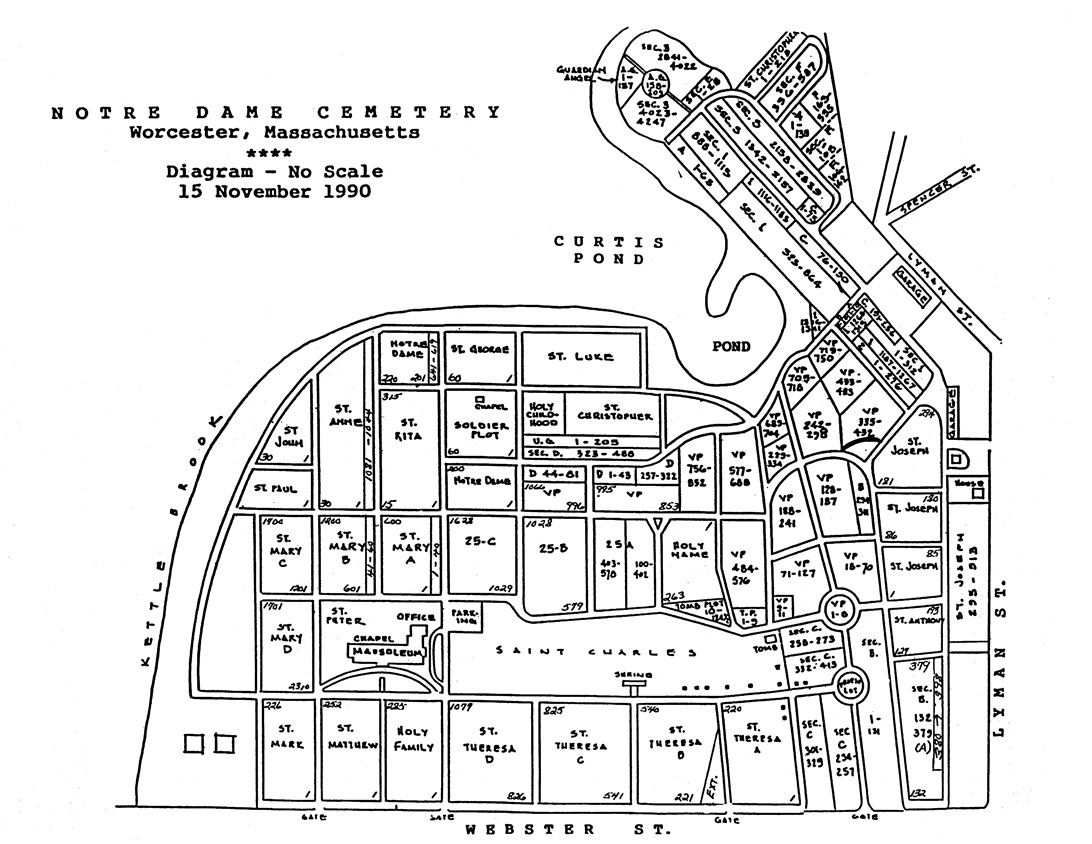 Map of Notre Dame Cemetery
Copyright © 2006 by Stephen J. Danko