I took these pictures in Temple Square on the day after Thanksgiving after the Family History Library closed for the evening.  This was the night when the holiday lights were turned on in Temple Square and the whole downtown area was full of people.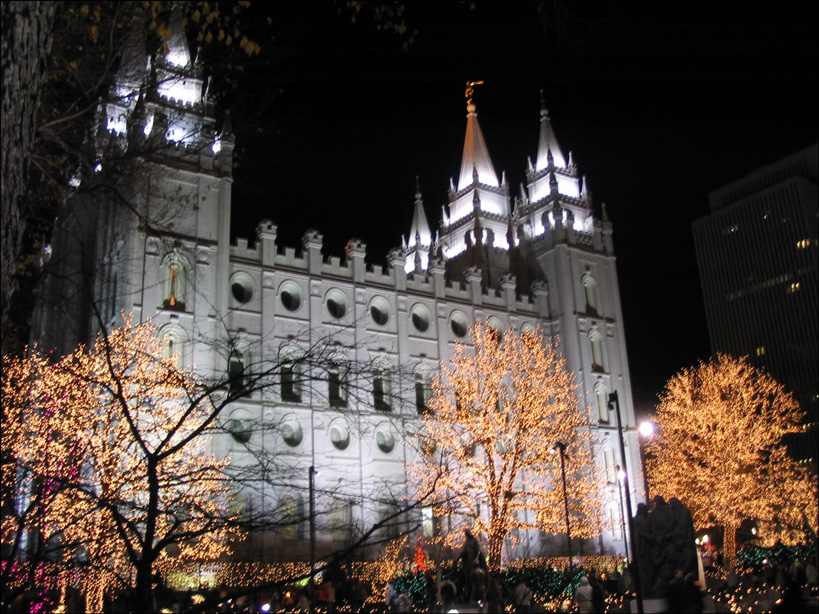 Salt Lake Temple
The neo-gothic Salt Lake Temple is the most recognizable structure in Salt Lake City.  You can see the gilt statue of the Angel Moroni on top of one of the towers.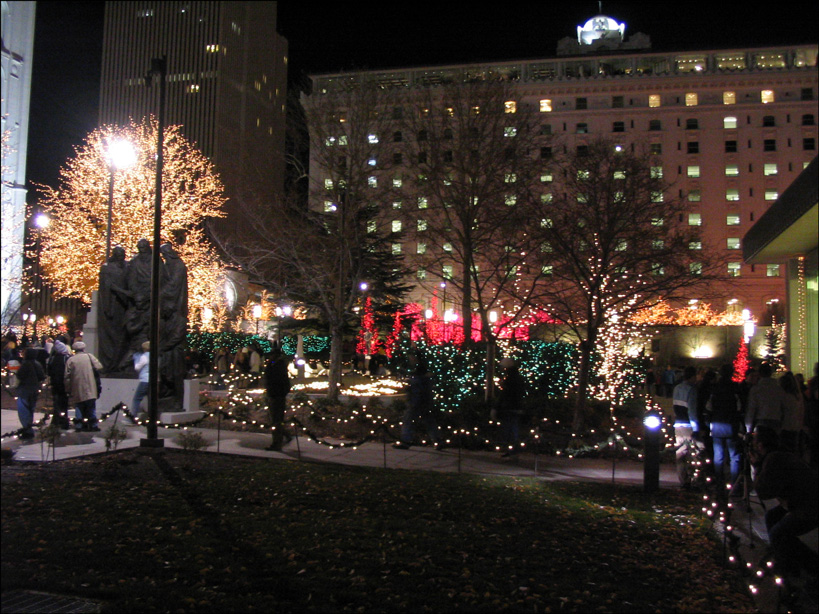 Between the Visitors' Center and the Temple
The Temple is on the left and the Visitors' Center is on the right.  In the background the tall building to the left is the LDS Church Office Building and the shorter building to the right is the Joseph Smith Memorial Building where the Family Search Center is located.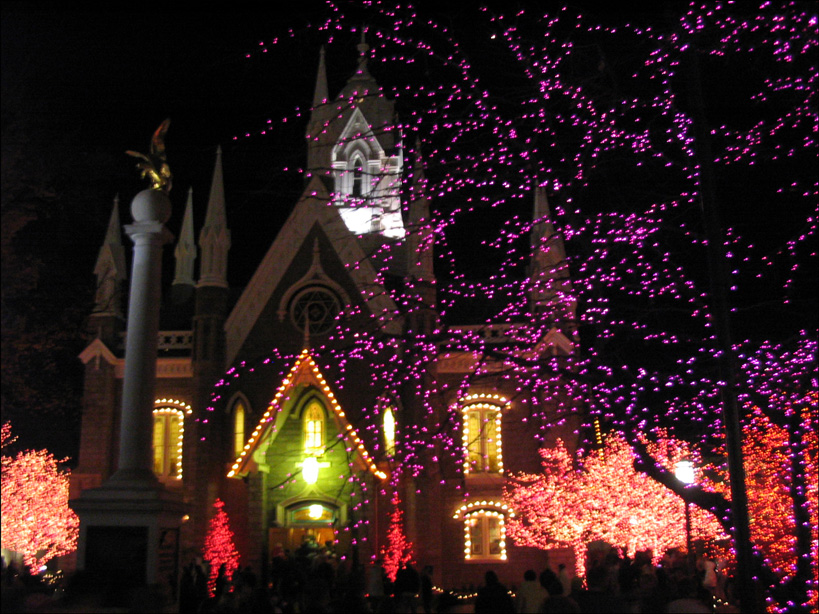 The Assembly Hall
The Assembly Hall is my favorite building in Temple Square.  The gothic structure was built between 1877-1882.  The pillar to the left with the golden seagull on top is Seagull Monument to commemorate an event in June 1848 when swarms of crickets (now called "Mormon Crickets") threatened the crops of the pioneers.  Flocks of seagulls arrived and devoured the crickets, saving the crops.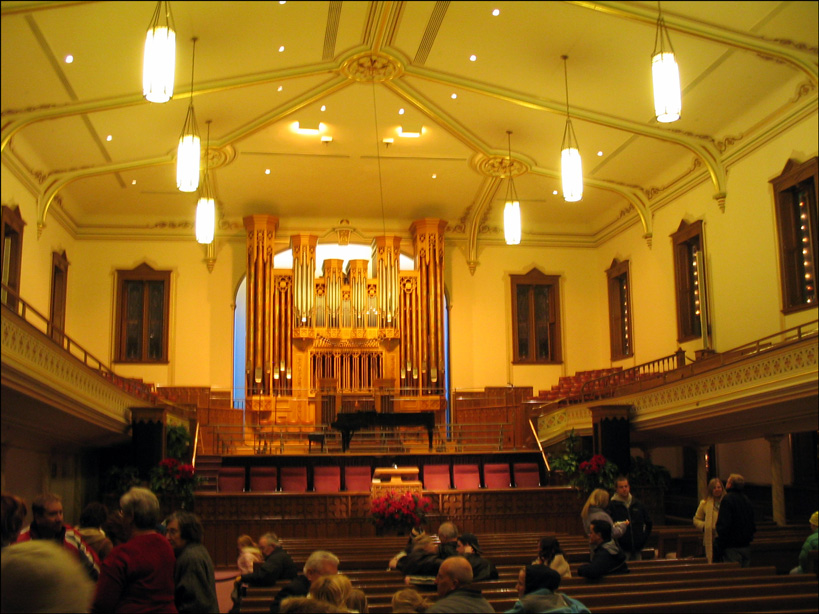 Inside the Assembly Hall
The Assembly Hall houses a 3,489 pipe organ and is most often used for free weekly concerts.  The columns (a couple can be seen under the balcony to the right) are contructed of white pine and painted to look like marble.