I had a few errands to run today and I decided to stop by the Mountain View Cemetery in Oakland, California.  Like many genealogists, I find cemetery research fascinating and today seemed like a good day to visit one of the most impressive cemeteries in California.
Mountain View Cemetery is the final resting place of many people important in the history of the Bay Area including the pioneer coffee producer James A. Folger (1835-1889), the founding president of the University of California Rev. Henry Durant (1802-1875), and the father of hydraulic mining who founded the first Chabot Observatory Anthony Chabot (1813-1888).  Here are some of the photographs I took today in the cemetery.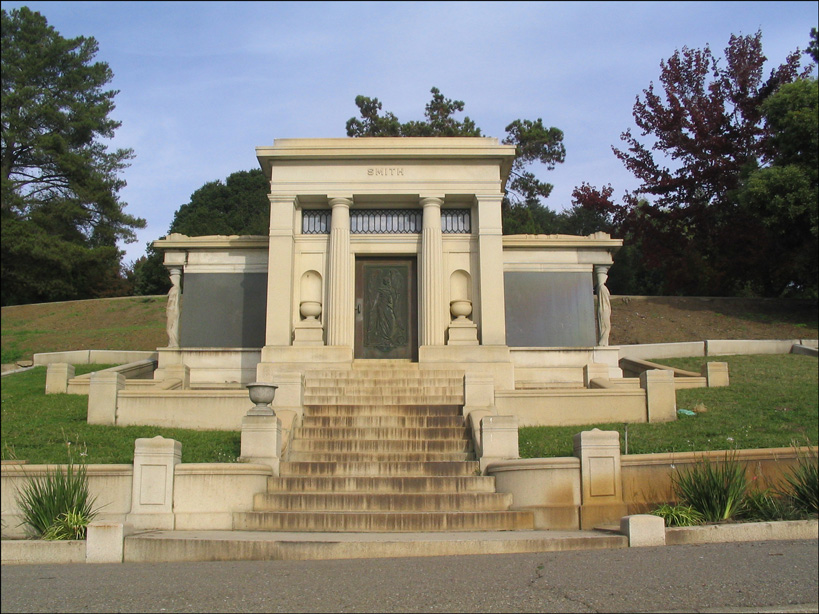 Francis Marion "Borax" Smith
Francis Marion "Borax" Smith (1846-1931) made his fortune in "Twenty Mule Team Borax", Key Route trains, streetcars, ferries; he built the Claremont Hotel.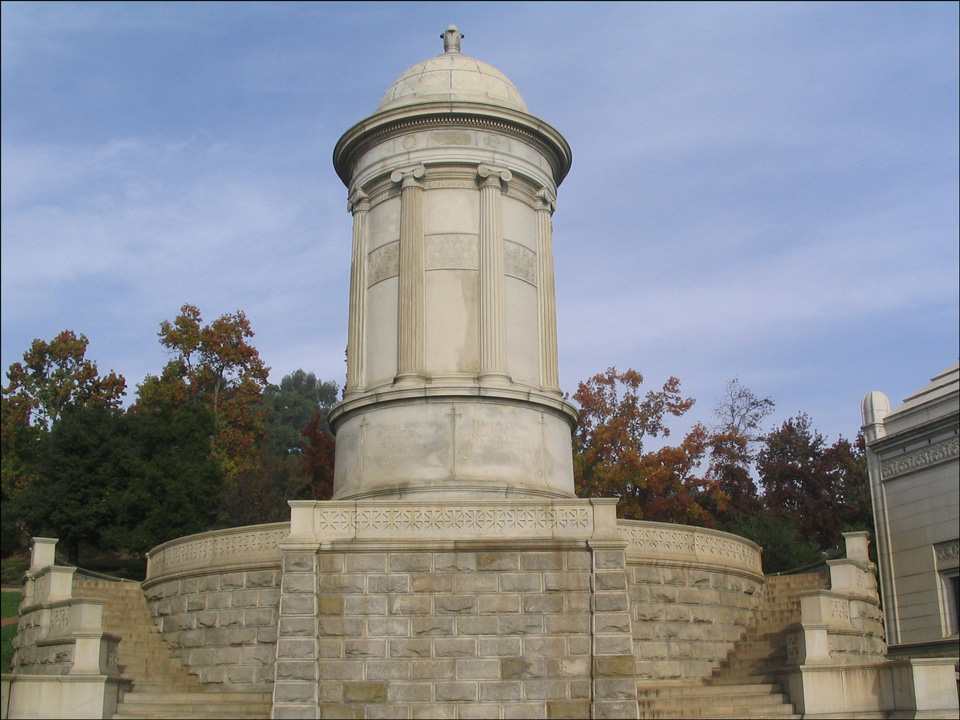 Charles Crocker
Charles Crocker (1822-1888) was one of the "Big Four" builders of the Central Pacific Railroad.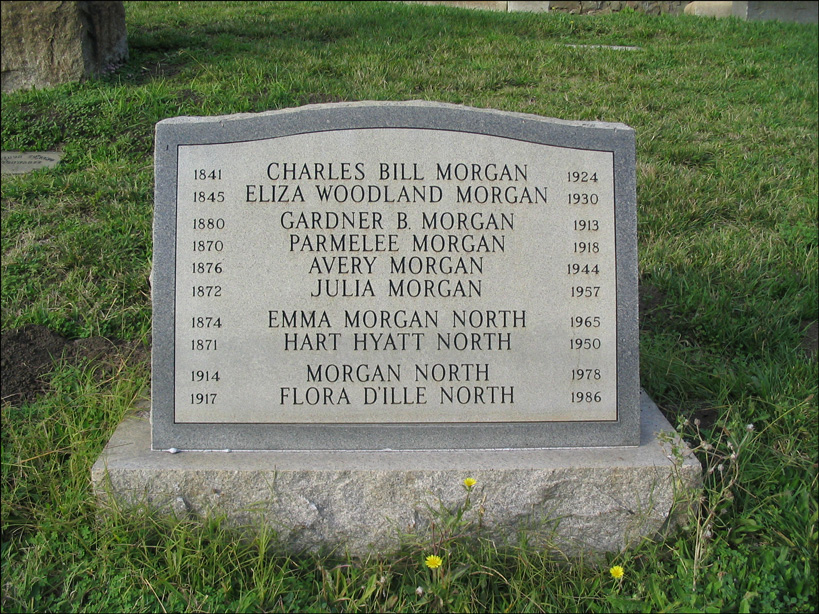 Julia Morgan
Julia Morgan (1872-1957) was California's first woman architect; she designed nearly 800 buildings in California including Hearst Castle.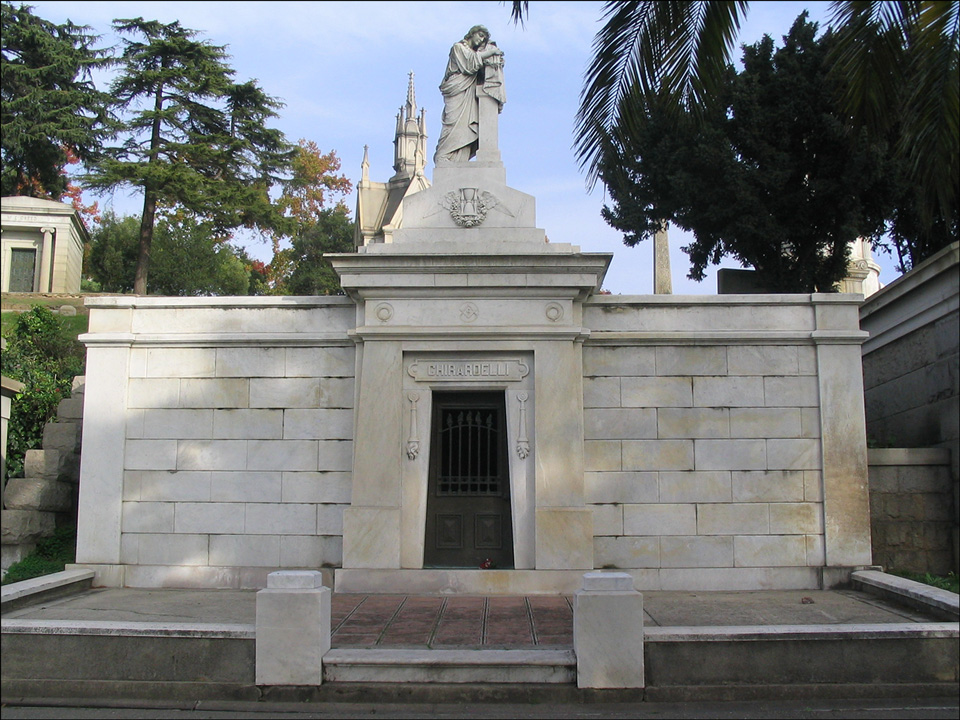 Domingo Ghirardelli
Domingo Ghirardelli (1817-1894) was the San Francisco chocolate king; he moved his family graves from St. Mary's Cemetery to Mountain View Cemetery.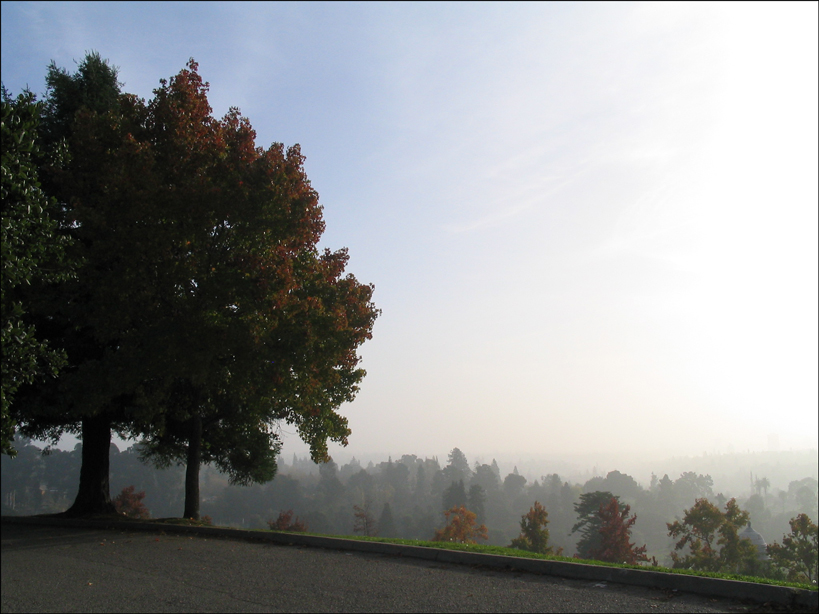 Overview of the Cemetery in the Fog
Today, the fog never burned off of San Francisco, although in Oakland, where the Mountain View Cemetery is located, the fog cleared for a bit.  The trees here are turning color and this photograph of the trees, the cemetery, and the fog provides a little glimpse of autumn in the Bay Area.
There is an online index of the tombstones at the Mountain View Cemetery, complements of the California Tombstone Project.  The Mountain View Cemetery website has a detailed online map in PDF format.
Copyright © 2006 by Stephen J. Danko