I've been working all day on the genealogy classes I'm taking through the National Institute for Genealogical Studies / University of Toronto, so I didn't have much time to blog.  Nonetheless, I thought I'd at least post a photo.
My mother died in 1980 in Albany, New York, and is buried in Our Lady of Angels Cemetery.  I took the following snapshot while I was in Albany in July.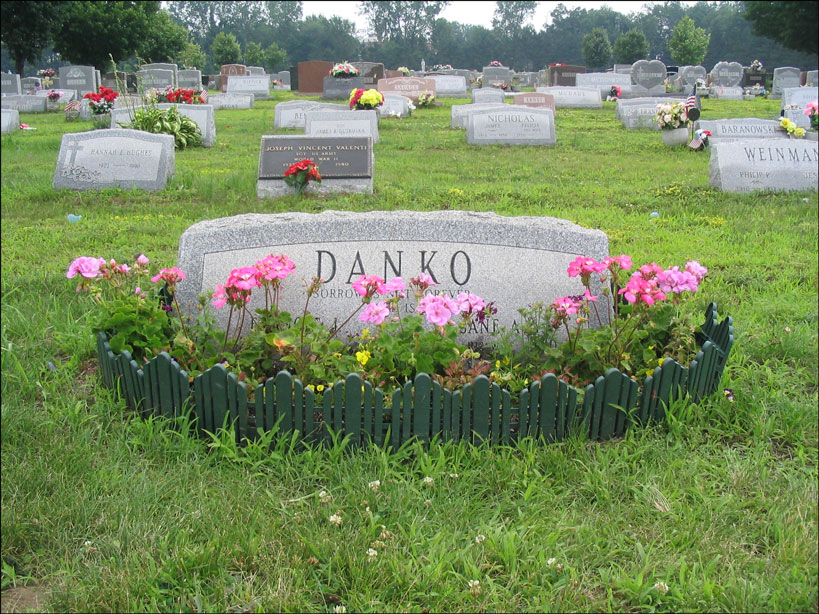 The flowers around the gravestone are rather tame this year.  My sisters, my father, and my cousins keep the flowers watered all through the growing season, so the area is usually full of color even when the grass is brown and dry.
Although you can't read the inscription from the photograph, the stone reads:
DANKO
SORROW IS NOT FOREVER
LOVE IS

FRANCIS J.                                    JANE A.
    1924 –                                      1922 – HIS WIFE – 1980
The grave is located within Our Lady of Angels Cemetery at St. Francis Shrine – A, Row D, Grave 8.