Nanny Danko died 37 years ago this month.  Today, in her memory, I'm publishing a few photographs of her.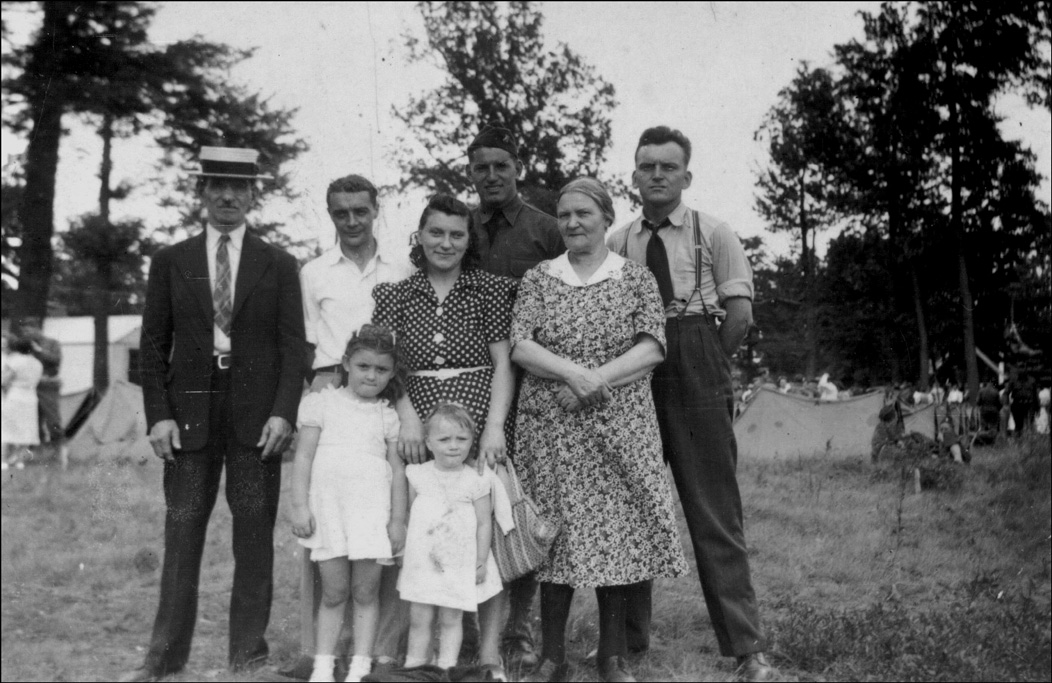 During World War II
This photograph is apparently related to my Uncle Joe's service in the Army during World War II.  I'm not sure of the exact date or location, but since Joe enlisted on January 16, 1941 and World War II ended in 1945, I assume the photo was taken in that time period in or around Worcester, Massachusetts.  From the left, in the back are Grandfather Michael Danko, George McGinn, Bertha (Danko) McGinn, Joseph Danko, Grandmother Marianna (Dziurzyńska) Danko, Michael Danko.  From the left, in front are Marguerite McGinn, and Geraldine McGinn.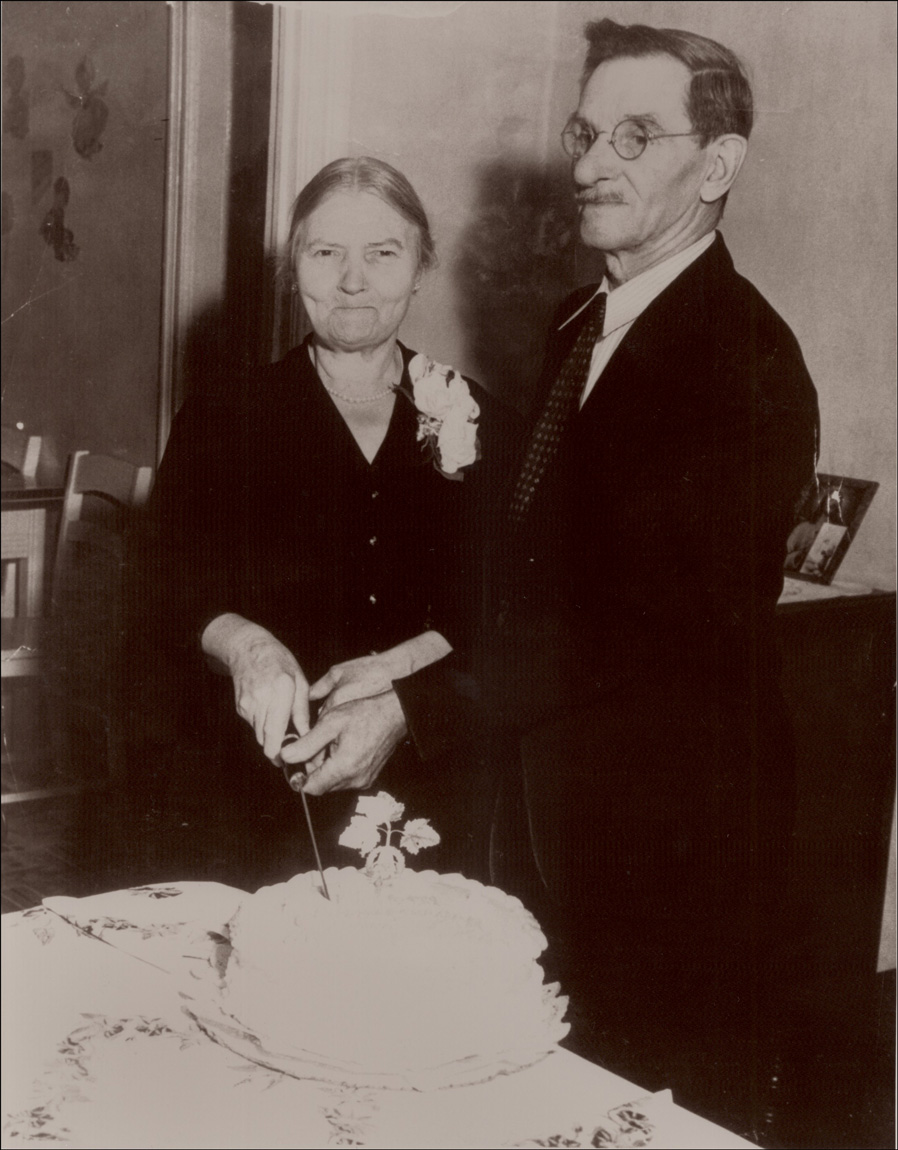 The 50th Anniversary Party
This photograph was taken at Marianna and Michael Danko's 50th Anniversary party in August 1948.  The photograph was taken in my Aunt Statia (Danko) Iwaniec's house on Knox Street in Albany, New York.  The knife my grandparents are using to cut the cake was made by their son Michael.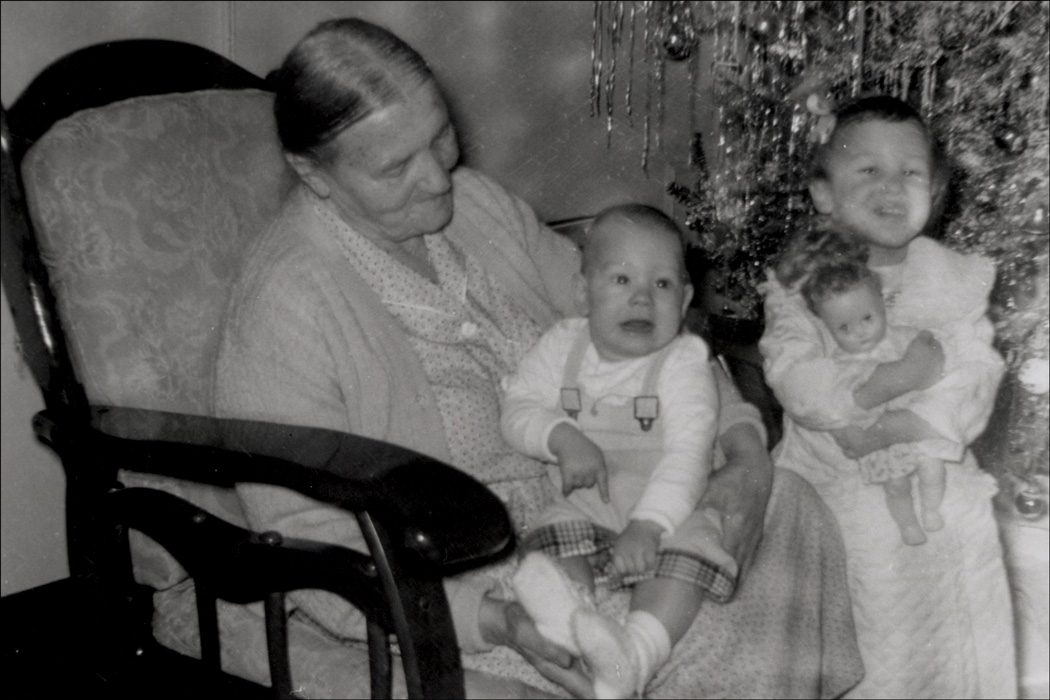 My First Christmas
This photograph was taken at my parents' house in Albany, New York in December 1955.  Nanny Danko is holding me on her lap and my sister Beverly is standing next to us.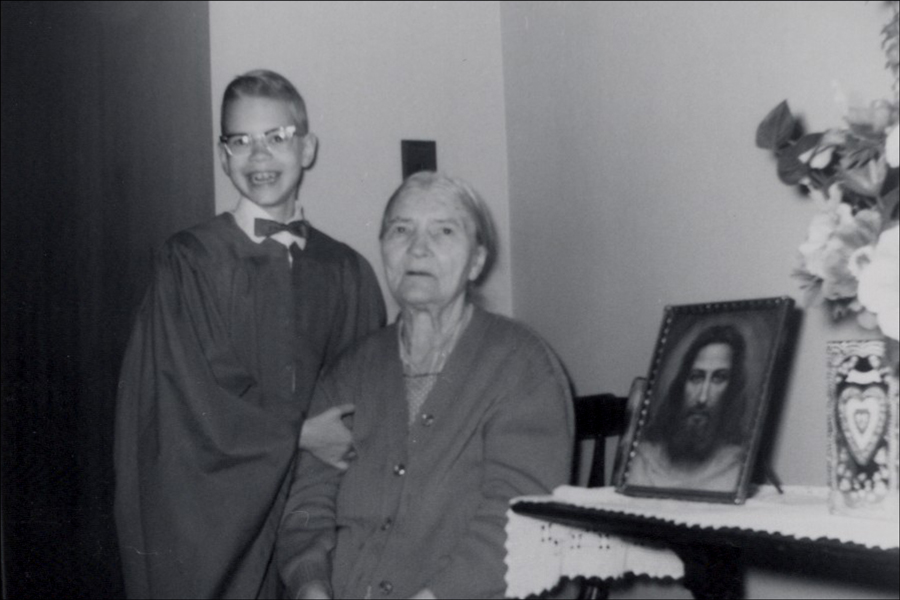 My Confirmation
This photograph was taken at Nanny Danko's apartment in Albany, New York on April 25, 1965, the day of my Confirmation (hence, the robe I'm wearing).  In this photo, you can see the picture of Jesus that Nanny kissed so often.  I was a geek.