Kazimierz Dolny is a Polish village on the Vistula River and is located about 10 miles northeast of Braciejowice.  Since I've never been to Braciejowice, the ancestral village of the Markiewicz family, I can't show any photographs of Braciejowice.  I did, however, travel to Kazimierz Dolny with two friends in the fall of 2000.  I'm not sure who took these photos, since all three of us took many similar pictures in Kazimierz Dolny.  In any case, these photos were taken by either Tom Tarnowski, Bob McCann, or by me.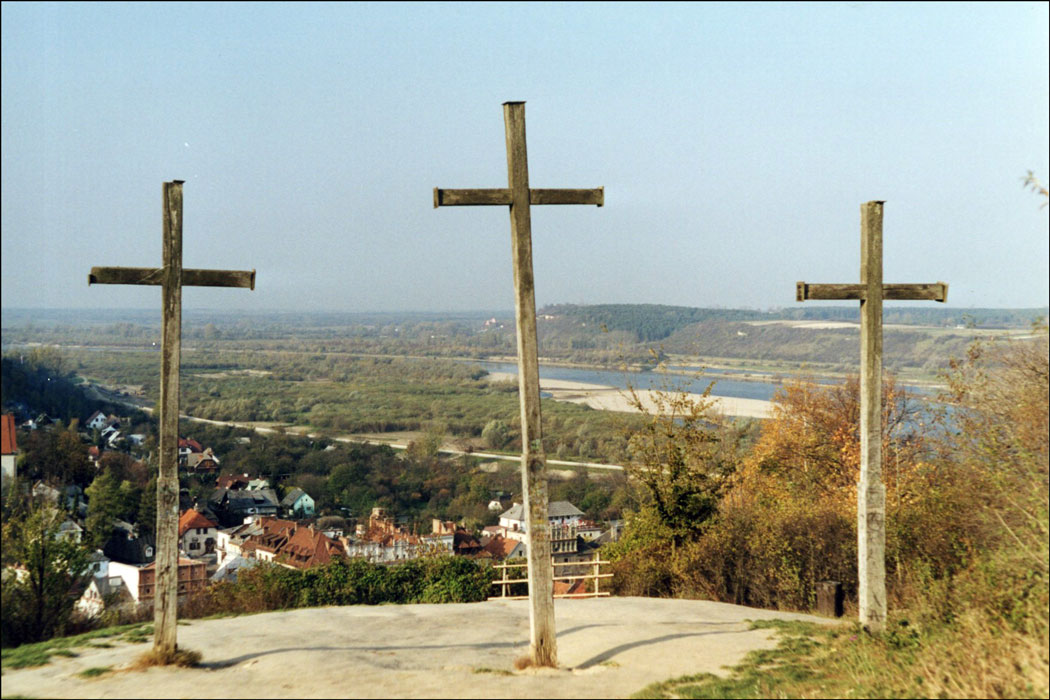 The Hill of Three Crosses
The Hill of Three Crosses provides a panoramic view of Kazimierz Dolny and its environs.  The Vistula River can be seen in the disatance in this picture.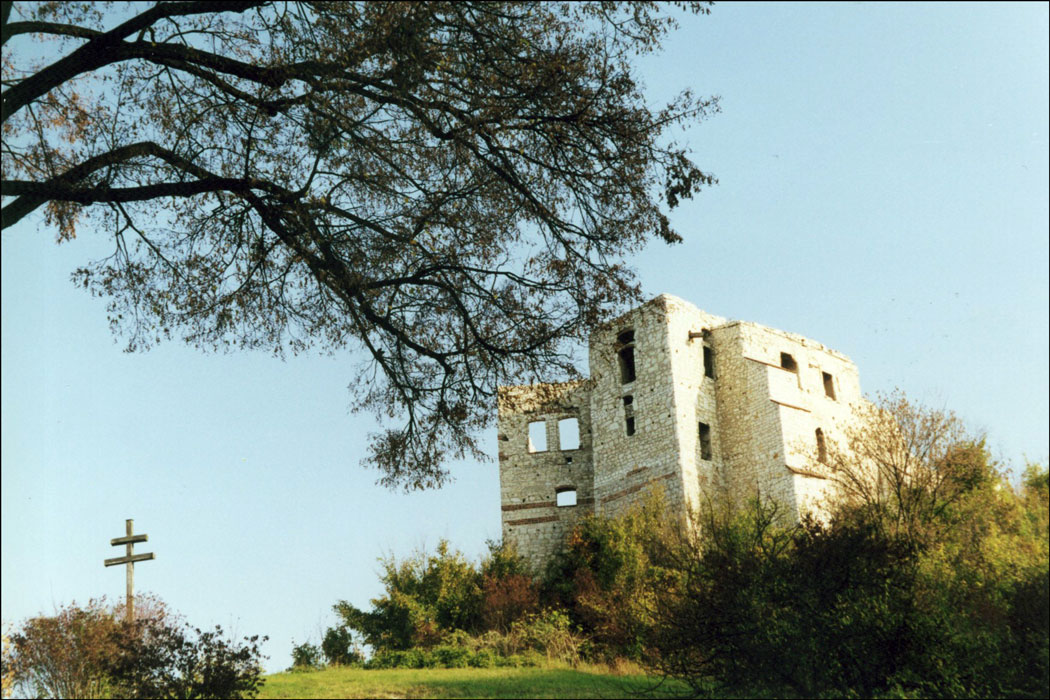 The Castle Ruins
Near the Hill of Three Crosses stand the ruins of a 14th century castle.  I did not see the interior of the castle, although a group of schoolchildren entered the ruins while I was there.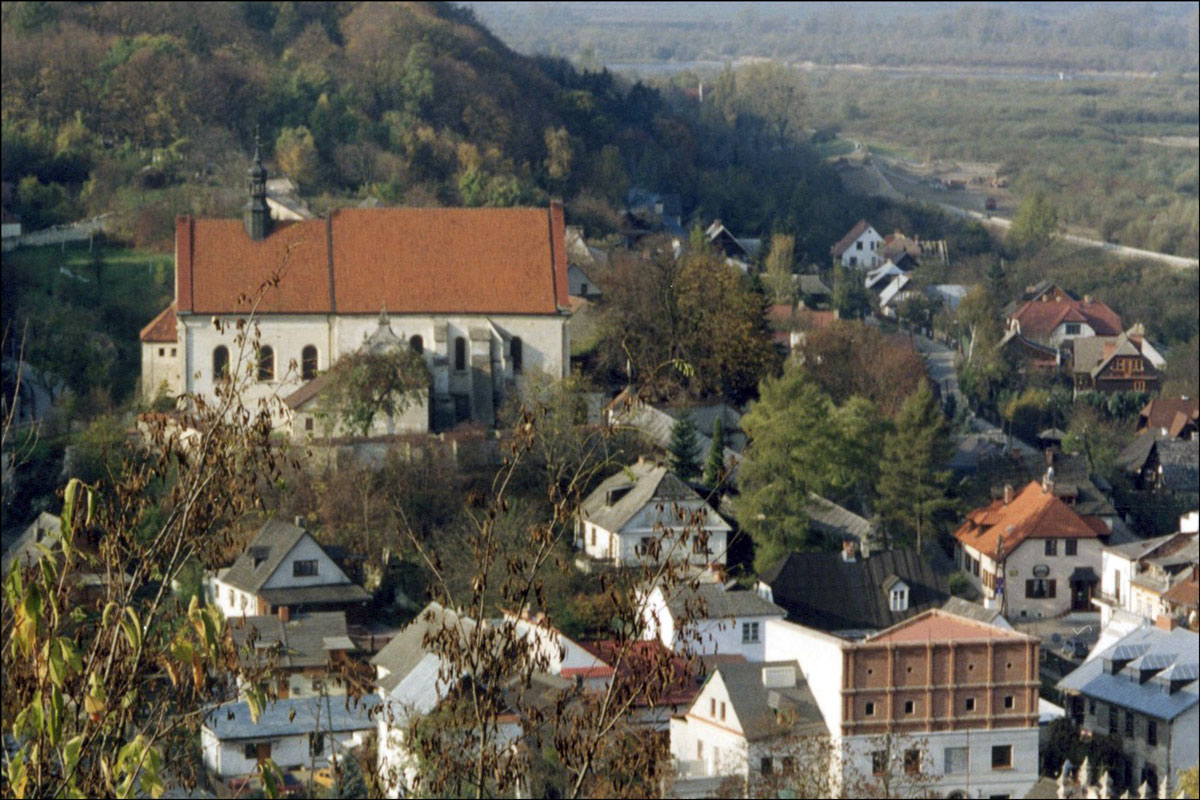 The Monastery
The Baroque Monastery of the Reformed Franciscan Order, as seen from the Hill of Three Crosses, is the large structure in the upper left of the picture.  The Monastery was originally built in the 17th Century.  The Vistula River can be seen in the upper right of this photo.  The hotel in which I stayed can be seen in the lower right – the building with the peaked, red roof – Restauracia-Pensjonacik "Pod Wietrzną Górą" (the Restaurant and Pension "Under the Windy Mountain").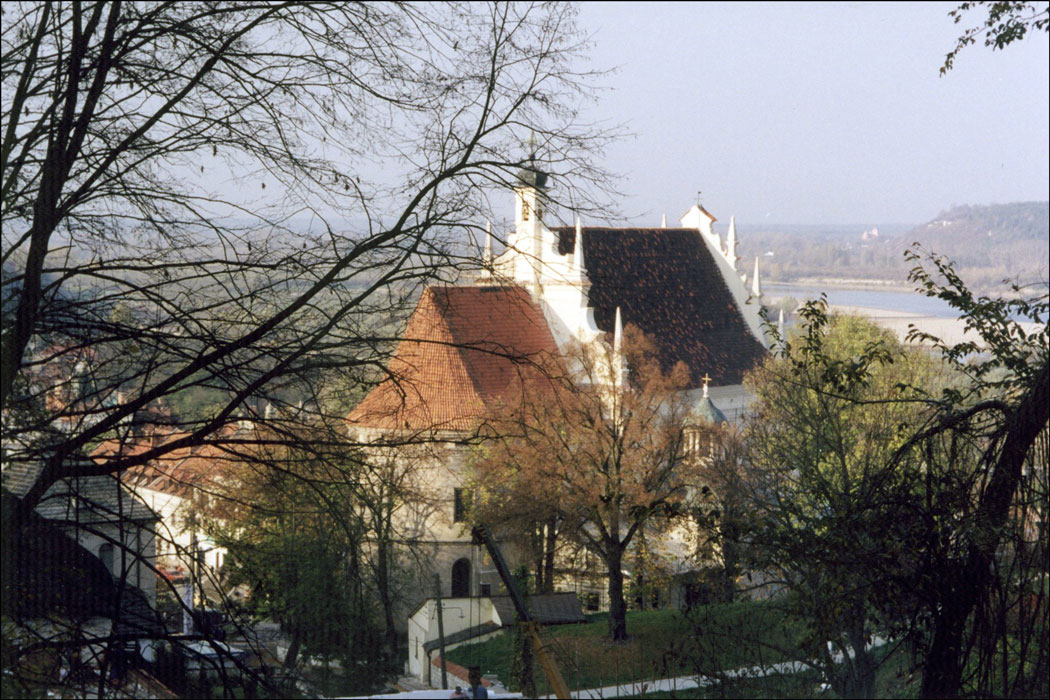 Parafia św. Jana Chrzciciela i św. Bartłomieja Ap.
The parish church of Kazimierz Dolny is dedicated to Saint John the Baptist and Saint Bartholomew the Apostle.  In this photo, the church is seen from the rear, while descending from the Hill of Three Crosses.  The church was built in the 16th century and houses an organ dating from the 17th century.
Other photographs from Kazimierz Dolny were previously posted on this blog under Photographs from Poland.