The terms genealogy and family history are generally used interchangably, although the terms can mean quite different things.  Genealogy uses facts such as births, marriages, and deaths to define family relationships and documents these facts with source materials such as vital records.  Genealogy can show the descendants of a single individual or the ancestors of an individual.  Family history, on the other hand, describes individuals and families through their biographies and in context with local, national, and world history.  Sooner or later, many genealogists become interested in more than just who is related to whom, and seek to understand how historical events affected the lives of their ancestors.  We may want to know why our ancestors immigrated to the United States, or why they chose a particular career.  Consequently, we may need to study local, national, and world history.  We may need to look into letters written by our ancestors, and we may want to find out where they went to school and where they worked.
One important aspect of my own family history is to discover where my ancestors lived, why my grandparents came to this country, how they got here, and how they adapted to life in their new environment.  Knowing where my ancestors lived is also very important in order to find their birth, marriage, and death records, and thus to extend my pedigree further into the past.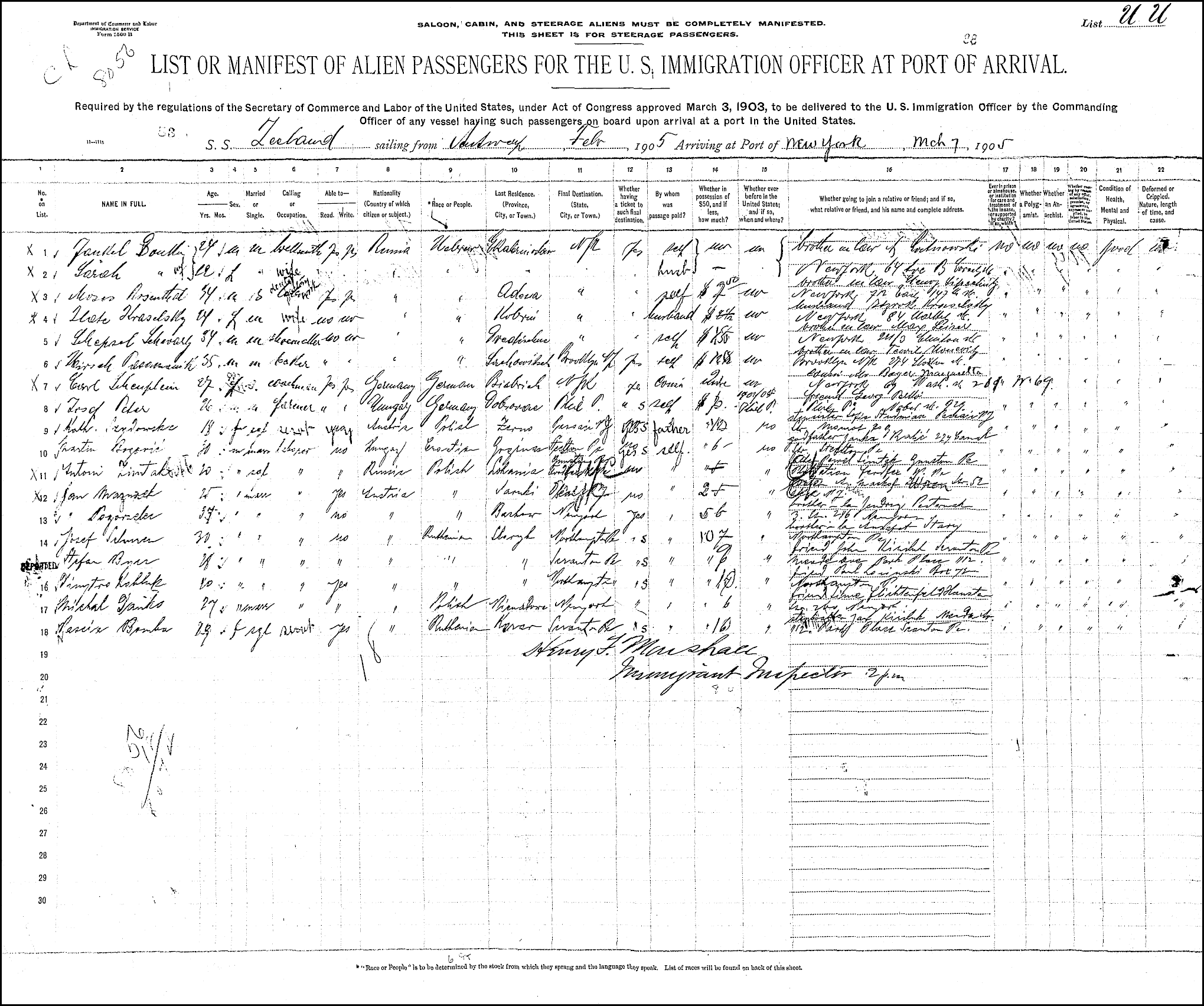 Passenger Manifest for Michael Danko – 1905
The passenger manifest for my grandfather, Michael Danko, provides an important clue to learning where he was born and where the records on his ancestors are located (click on the image above to enlarge the image).  On his passenger manifest, my grandfather reported that he was from Nienadowa, his nationality was Austrian, and that he was Polish.  From studying history, I know that Poland was partitioned by Russia, Prussia, and Austria three times:  in 1772, 1793, and 1795.  After these partitions, Poland effectively ceased to exist until after World War I, when Poland's independence was restored.  At the time my grandfather immigrated to America in 1905, Poland was still partitioned and he lived in the Austrian partition, Galicia.
But what about his village, Nienadowa?  And where are the records I need to learn about his ancestors?  In Poland, all the birth/baptismal, marriage, and death/burial records were maintained by the parish church to which the people belonged, but most villages did not have a church.  How do I learn where the church was?  The answers to these questions will have to wait until another day.
Copyright © 2006 by Stephen J. Danko