I would suppose that all of us have discovered photographs of unknown people among our family photographs. Who are the people in these pictures, and why has this photograph been kept with those of our ancestors and loved ones?
The prompt for this month's edition of Smile for the Camera is "Who Are You – I Really Want To know!"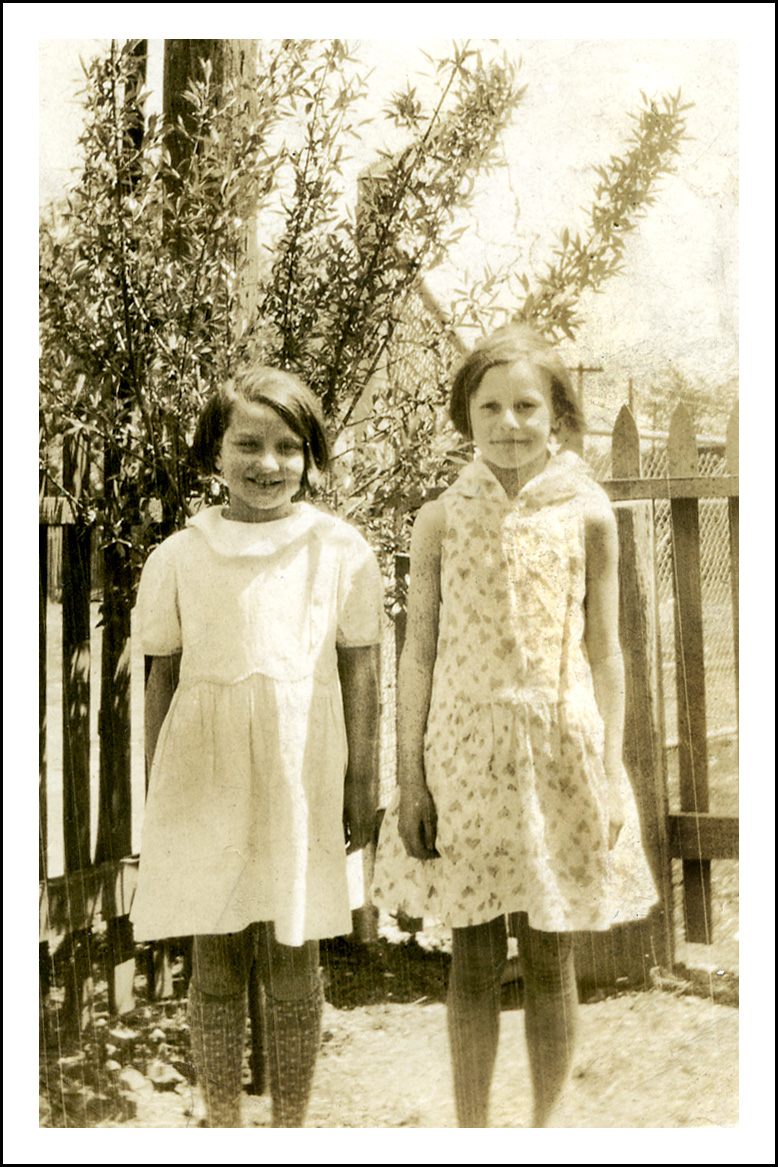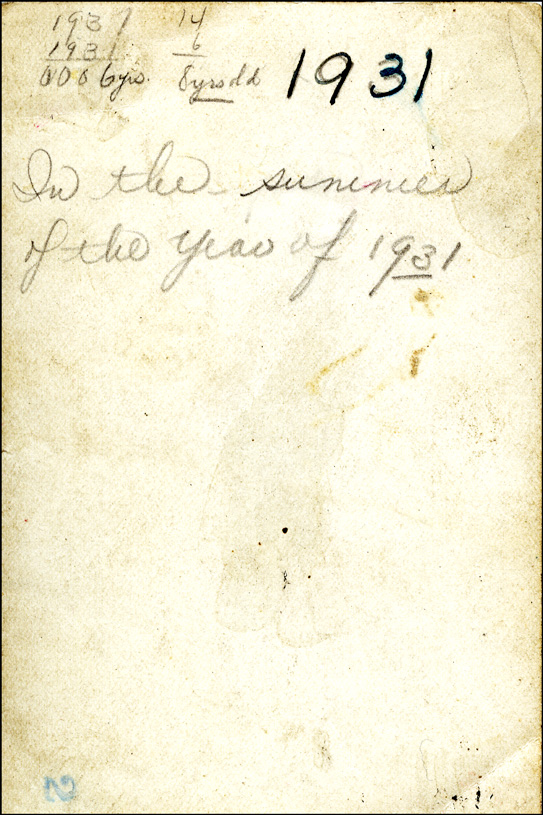 Two Girls
SOURCE: Unknown subjects (location unknown). Photographed in 1931 by an unknown photographer.
On the back of the photograph is written:
1937          14
1931            6
0006 yrs.      8 yrs old     1931

In the summer
of the year of 1931
Obviously, someone had calculated the age of one or both the girls in the photograph, and was kind enough to leave the message that the photo was taken in 1931. Unfortunately, the person who left this message neglected to tell us who the two girls are.
My mother would have been 8 years old in the summer of 1931, and so I wonder if the girl on the right is my mother. Still, who is the girl on the left? Where was the photo taken and why was it taken?
Originating in a time period when the expense of photographs was reserved only for special occasions, this photo made me wonder what event this photo commemorates.
And, then, I took a close look at the bottom of the photo. Is that snow on the ground? Does the notation on the back of the photo mention the word "summer" to emphasize that this was a snowfall in the summer?
I'll have to take this photo with me the next time I visit Worcester, Massachusetts and see if the photo rings any bells with my relatives.
Written for the 9th Edition of Smile for the Camera – Who Are You – I Really Want To Know.
Copyright © 2009 by Stephen J. Danko