Photographs show us people as they were at a specific point in time. As such, we can see what our ancestors looked like, what clothes they wore, and what they did.
Old photographs of ourselves or of events in which we participated can do something even more. They can evoke latent memories and stir in us emotions long forgotten.
That's the case of this photograph of my sisters and me from February 1960.
I think I remember the day this photograph was taken. I certainly remember the outfits my sisters and I were wearing. This photo is only one of two in which all three of us were wearing hats.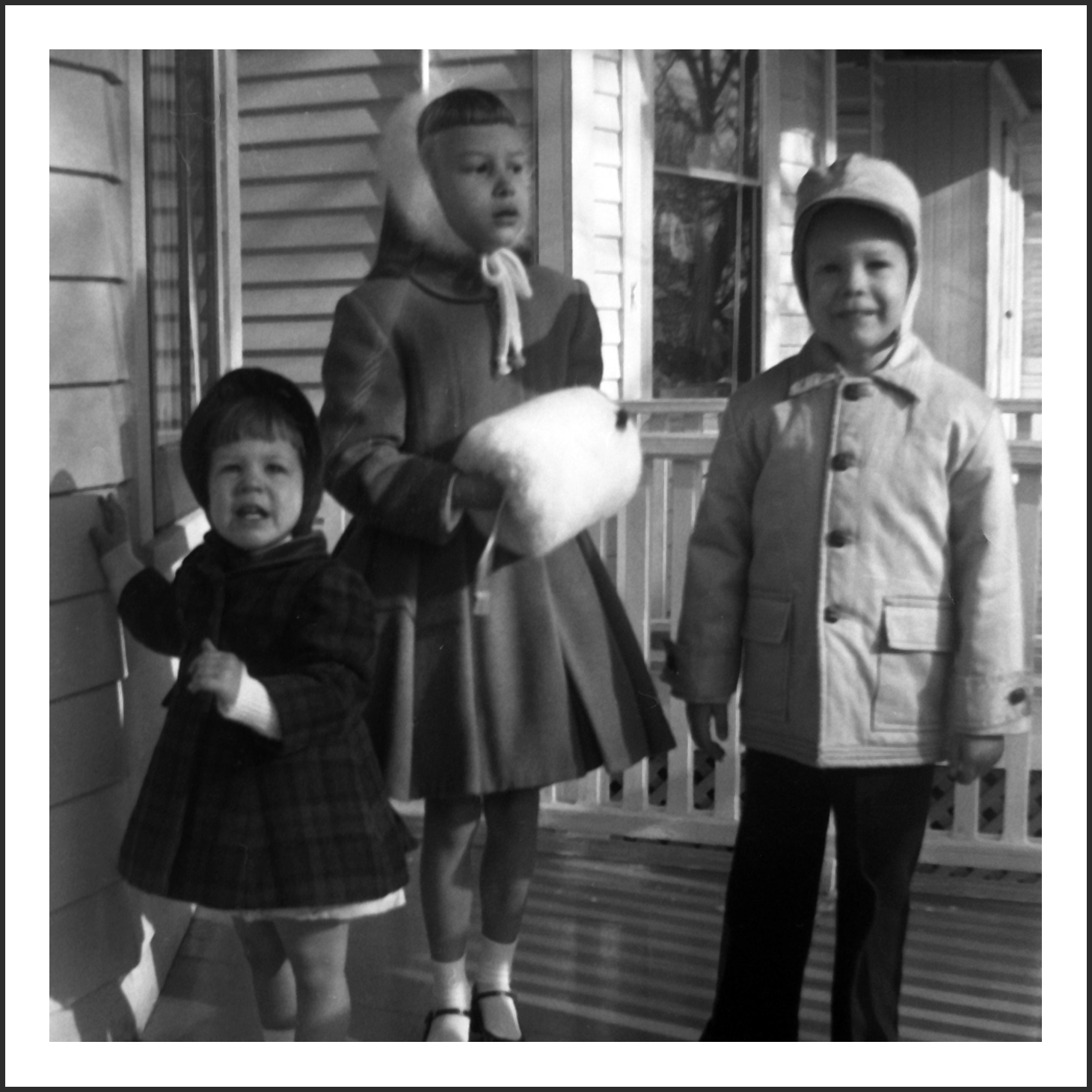 Three in Hats
SOURCE: Three in Hats (Albany, Albany County, New York). Photographed in February 1960 by either Francis J. Danko or Jane A. Danko.
My younger sister's hat is something like a bonnet. Mine has flaps to keep my ears warm.
My older sister's headwear is just a narrow band of fuzzy material around her head and over her ears. Her headwear matches her muff, an accessory in which she took great pride.
While looking at lots of old photos of my sisters and me, I've noticed one peculiar phenomenon. My older sister rarely looked directly at the photographer, but usually seemed to be preoccupied with something outside the view of the camera. Her distracted appearance, while no doubt disappointing my parents who would have preferred a photo of all three of us looking directly at the camera, lends charm to the photo, revealing something about my sister's personality – a keen observer of everything occurring around her.
Written for the 5th Edition of Smile for the Camera – Crowning Glory.
Copyright © 2008 by Stephen J. Danko