John Dziurzyński was the brother of my paternal grandmother.  I have only two records for him, one of which is his Ellis Island Passenger Arrival Manifest.  John was listed on the passenger manifest as Johann Dzuzynski and he traveled to America with Pawel Goliński.  Pawel would later marry my grandfather Michał Dańko's sister, Marianna.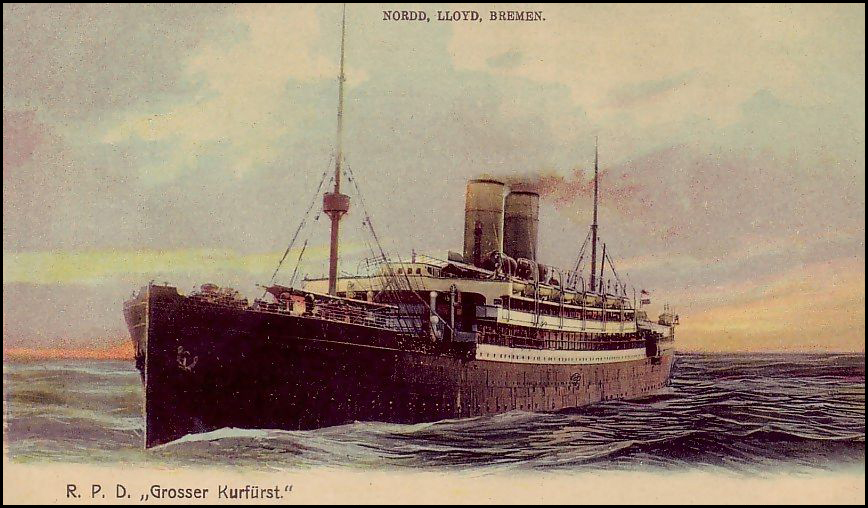 Postcard from the S.S. Grosser Kurfurst
The Passenger Manifest for Jan Dziurzyński and Paweł Gołinski – 1912 states that:
Johann Dzuzynski (line 10 of the manifest) and Pawel Golinski (line 11 of the manifest) traveled on the S.S. Grosser Kurfurst
They departed Bremen on May 10, 1912 and arrived in New York on May 21, 1912
Johann was 32 years old and married; Pawel was 22 years old and single
They were both farm laborers
They were both Polish citizens of Austria from Śliwnica in Galicia
Johann had a wife Karolina in Śliwnica and Pawel had a father Jan in Śliwnica
They were both traveling to 3 Moran Court in Worcester, Massachusetts
They were planning to stay with Michal Danko, Johann's brother-in-law and Pawel's friend
Johann was 5 feet 7 inches tall with blond hair and blue eyes
Pawel was 5 feet 5 inches tall with brown hair and brown eyes
They were both born in Śliwnica
There is a notation on Pawel's record:  1-173622 531-36, indicating that Pawel had applied for citizenship in Naturalization District 1, and Certificate of Arrival Number 173622 had been requested on May 31, 1936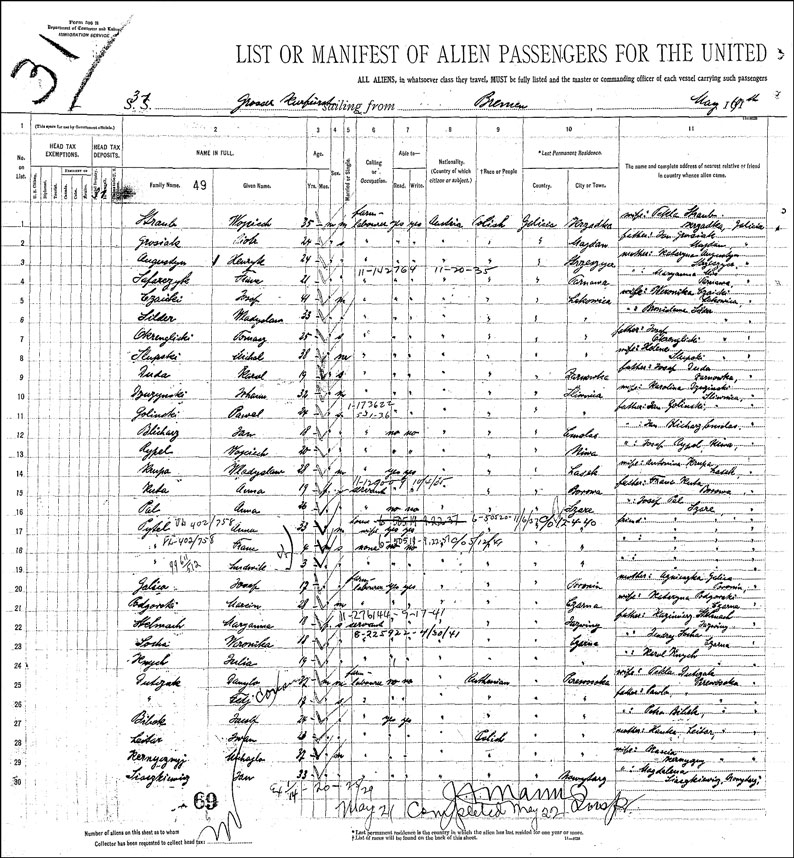 First Half of the Passenger Manifest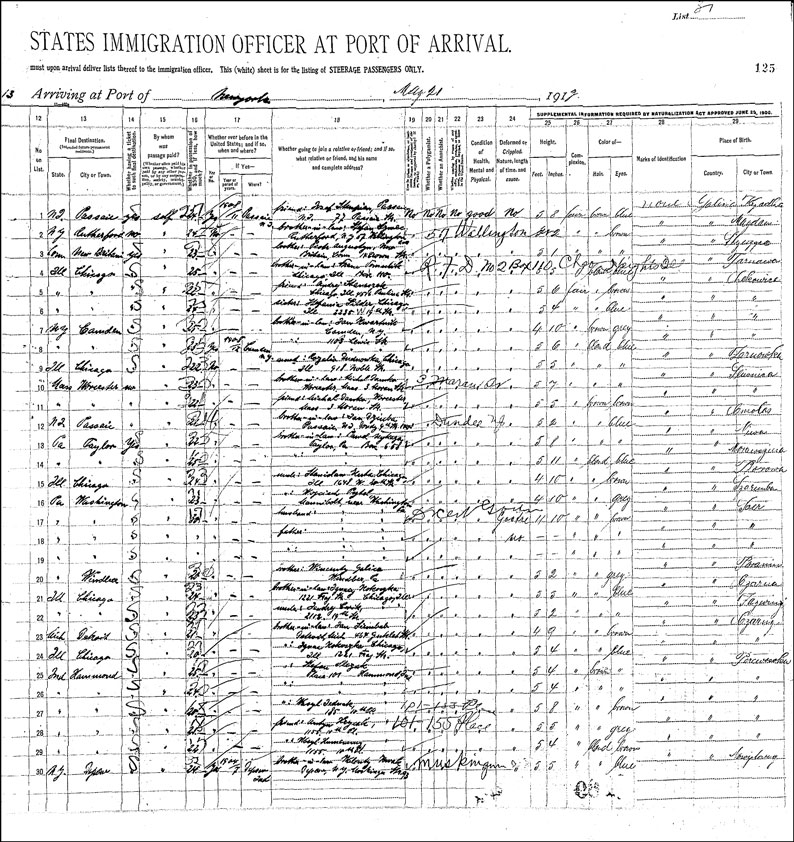 Second Half of the Passenger Manifest
The record holds several useful clues for my research.  First, my great uncle was using the surname Dziurzyński (rather than the surname Dziura) at the time he immigrated.  Second, he stated that he was born in Śliwnica, not Sielnica, where I think my grandmother was born.  Śliwnica is in the Dubiecko parish, but Sielnica is in the Dylagowa parish (now part of the Dynów parish).
Copyright © 2006 by Stephen J. Danko