When I was in Lithuania last year, I visited my cousin Romualda in Panevėžys. Romualda's mother Anna and my grandmother Helena were sisters. In my family, my grandmother was known simply as "Ma". Anna and Ma were very close, and when Ma left for America at the age of 16, Anna could not be consoled for weeks.
My visit last year was the first time anyone from Ma's family had returned to Lithuania since Helena left in 1913. Romualda and I shared news and photographs, and then Romualda gave me a gift that I treasure: a skirt my great-grandmother Anastasia made for Ma 100 years ago.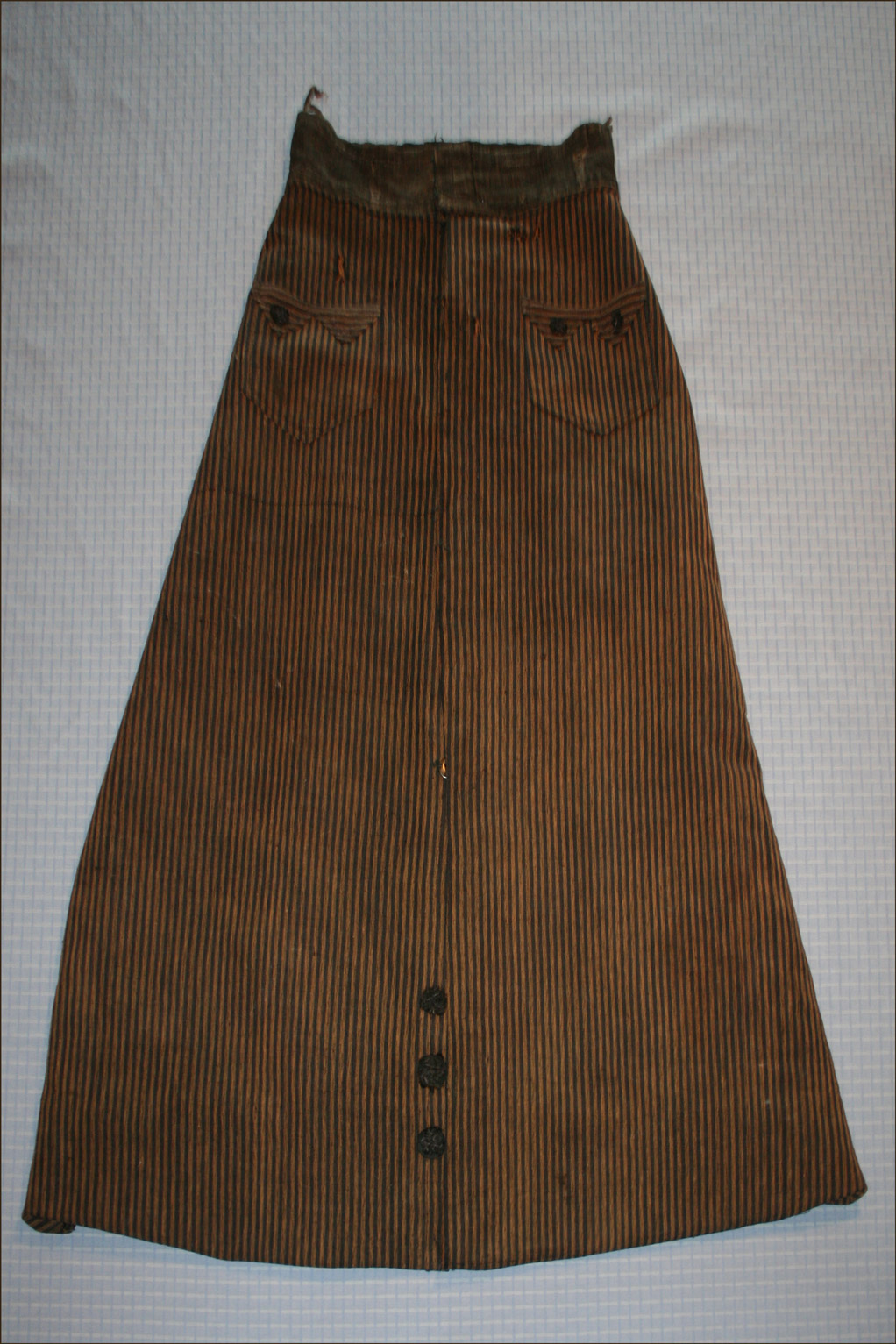 Ma's Skirt
SOURCE: Ma's Skirt (San Francisco, San Francisco, California). Photographed by Stephen J. Danko on 01 Sep 2008.
I was completely unprepared to receive such a generous gift. Both Anna and Romualda after her had lovingly preserved this skirt for 94 years.
The skirt is woven from gold and black wool and includes delicate details of fabric and thread that, at first glance, I thought were buttons. The craftsmanship is exquisite. Every seam is perfectly straight. I tried to examine the stitches, but could barely see the thread.
The fabric shows significant signs of wear. Romualda told me that she washed the skirt once. She noticed that several small holes in the fabric grew larger after washing, so she never washed it again.
This skirt is the oldest family heirloom I have. Now it's my duty to be sure that it's preserved for future generations.
Written for the 55th Edition of the Carnival of Genealogy: Show and Tell.
Copyright © 2008 by Stephen J. Danko