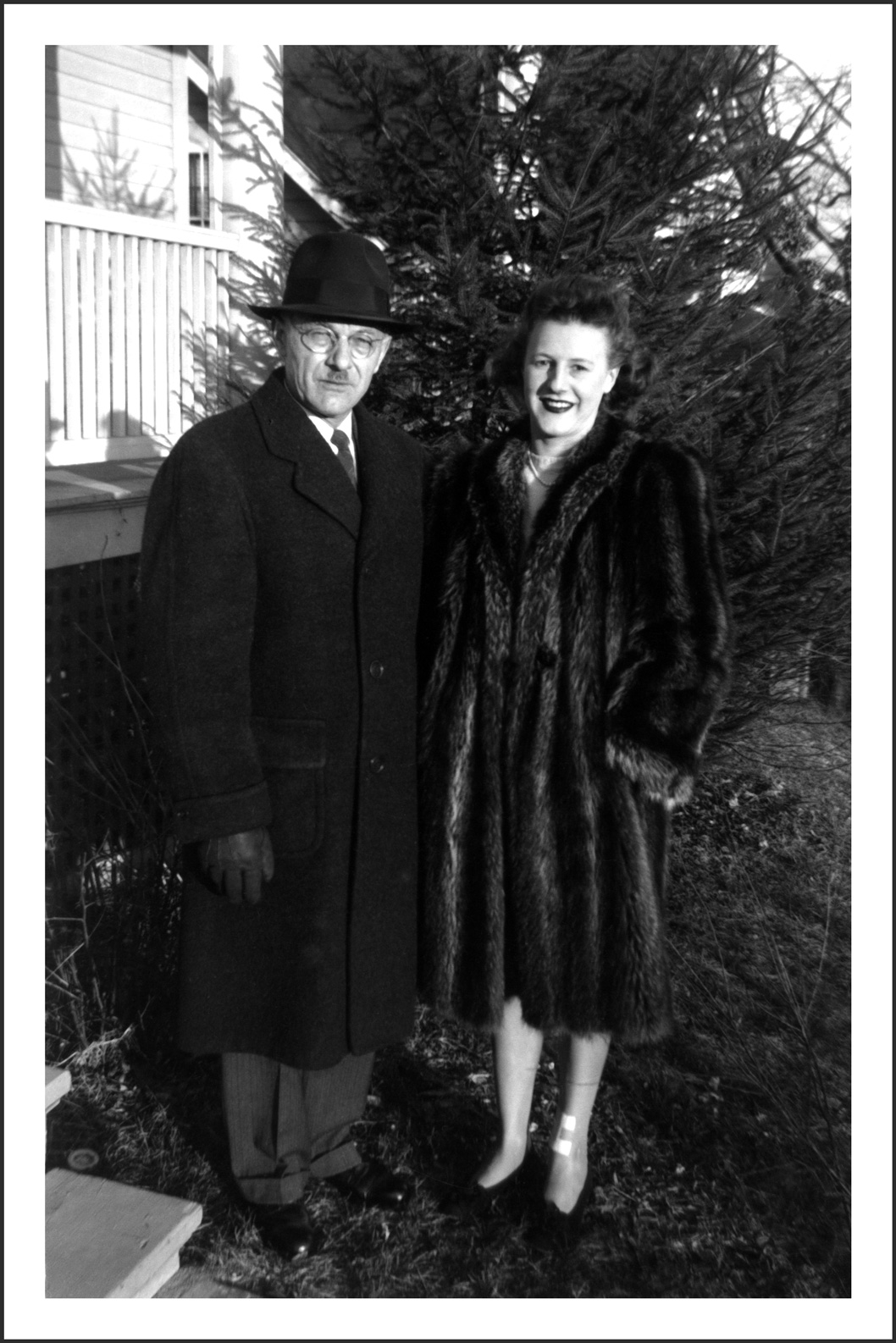 Father and Daughter
SOURCE: Father and Daughter (Worcester, Worcester Co., Massachusetts). Photographed between 1944-1946, probably by Henry Niedzialkowski.
This is one of the few photographs I have of my mother, Jane A. Niedzialkowski, with her father, Kostanty Niedzialkowski. The photo was taken in front of their home at 40 Barnes Ave., Worcester, Massachusetts.
I dated this photo based on the fact that other photos apparently taken at the same time show my Uncle Henry in his U.S. Army uniform. Uncle Henry enlisted on 19 Jul 1944. Since the terms of his enlistment were "the duration of the war plus six months" his term ended by Mar 1946.
Since the deciduous plants are devoid of leaves and the subjects are dressed warmly, this photograph may have been taken either in late Fall or early Spring.
Based on these observations, this photograph was taken sometime between Fall 1944 and Spring 1946.
Copyright © 2008 by Stephen J. Danko