Trying to select my favorite photograph for the next Smile for the Camera Carnival was difficult, but while browsing through my photo albums, this photograph of my sister and me on one of the gliders in Washington Park just struck my fancy.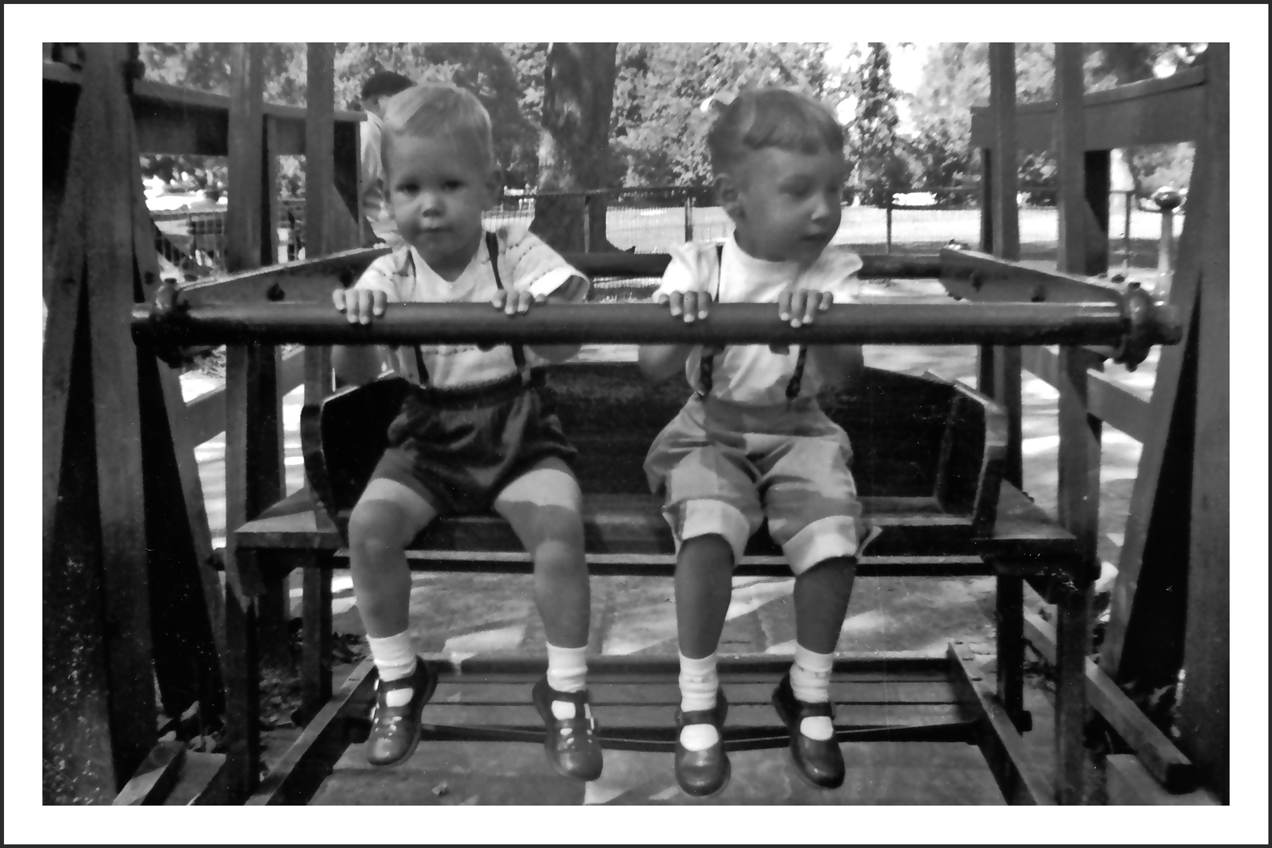 On the Glider
SOURCE: On the Glider (Albany, Albany Co., New York). Photographed by either Francis J. Danko or Jane A. Danko in July 1957.
During my youth, my parents often took my sisters and me to Washington Park. I remember how I wanted to play on the gliders every time we visited the park.
I love the expressions on our faces in this photo. No wide smiles of delight (how delighted can you get on a glider?), but you can tell we're enjoying ourselves. I have my eyes fixed on the photographer, while my sister has found something fascinating to her left, out of the camera's view.
And take a look at my shoes. Now, I don't know much about fashions for little boys in 1957, but I suspect I was wearing hand-me-downs from my older sister.
Written for the 4th Edition of Smile for the Camera.
Copyright © 2008 by Stephen J. Danko