The first house in which I lived is located at 783 Park Avenue in Albany, New York.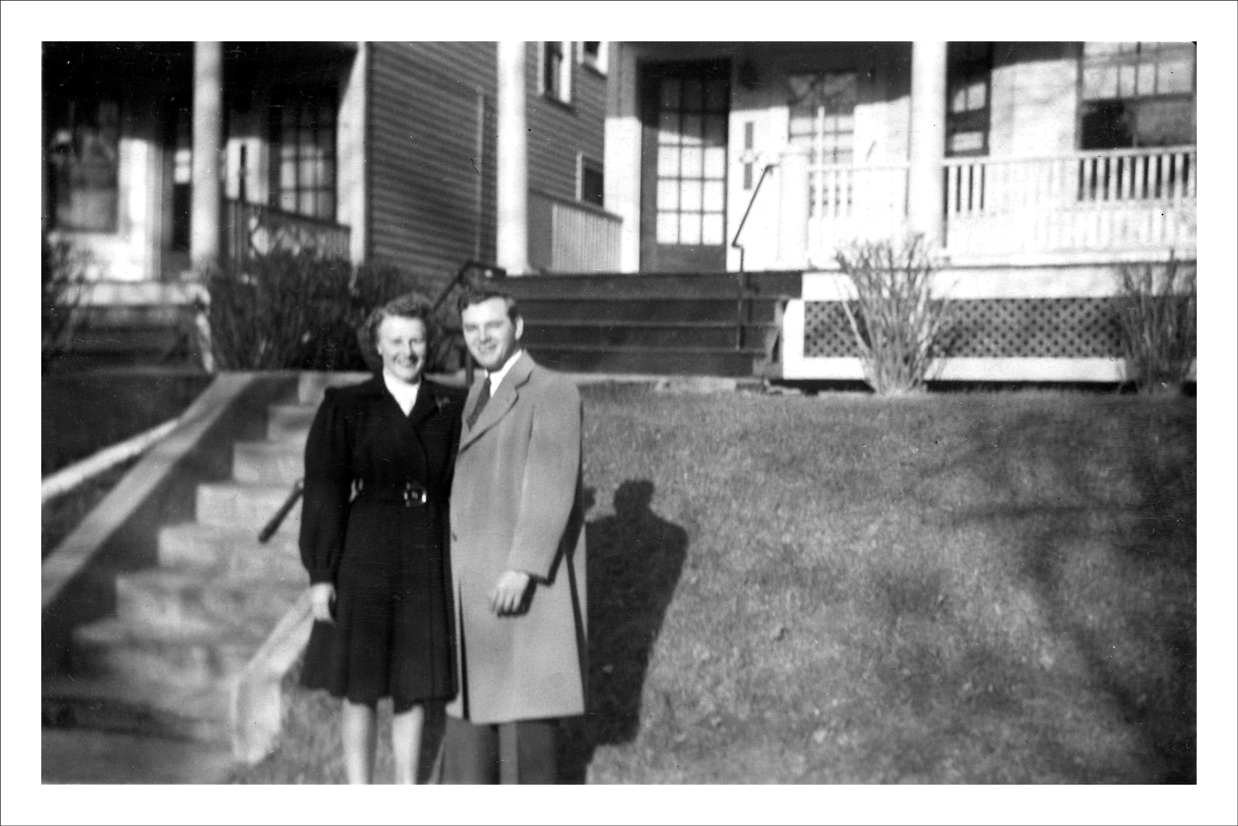 Jane Niedzialkowski and Frank Danko on Park Avenue
SOURCE: Jane Niedzialkowski and Frank Danko on Park Avenue (Albany, Albany Co., New York). Photographed by an unknown photographer on 29 Nov 1946.
Park Avenue in Albany bears little resemblance to the street of the same name in New York City, but there is a park – Ridgefield Park – just a few hundred yards from the house.
My uncle, John (Jack) Danko, owned the building at the time my family lived there. The structure is two stories high, one flat on each level, with a full basement and attic. For the first few years of my life my family lived in the second story flat, and then we moved downstairs to the first story flat.
Each flat included a living room, dining room, three bedrooms, a kitchen, a pantry, and a bath. Behind the house are a garage and a small yard partly planted in grass and partly paved. Uncle John, who owned a gasoline station, used the garage to store automobile tires and my parents usually parked their car on the street. The snowplow blade for Uncle John's truck was stored on the side of the house.
The photo above shows my parents in front of the house on Friday, 29 Nov 1946. My parents were not yet married when this photo was taken and still lived in Worcester, Massachusetts. Because this photo was taken on the day after Thanksgiving, my parents were apparently in Albany to spend the holiday with some of my father's siblings who had already moved there.
My cousins still own and live in this house, and I usually stop by to visit them when I'm in Albany. The house and neighborhood are still very much as I remember them when my family lived there in the 1950s.
Written for Smile for the Camera – A Carnival of Images.
Copyright © 2008 by Stephen J. Danko