My father was discharged from military service in World War II on 25 Jan 1946. Upon returning home, I suspect the year 1946 and the first half of 1947 were very busy for him. He married my mother on 22 May 1947.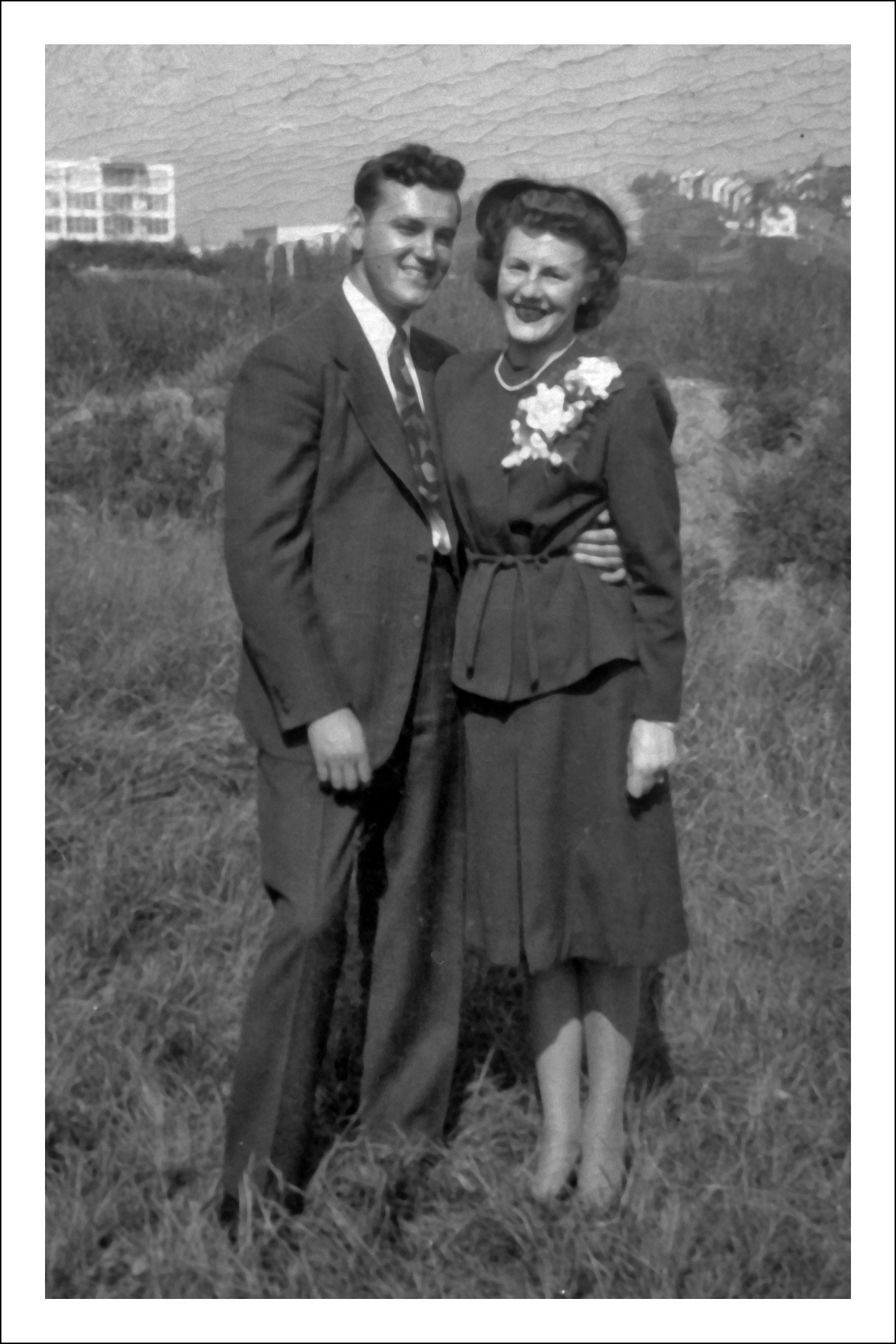 Frank Danko and Jane Niedzialkowski – 1947
SOURCE: Frank Danko and Jane Niedzialkowski (probably Worcester, Worcester Co., Massachusetts). Photographed by unknown photographer on 28 Sep 1946.
The photo above was taken about halfway between the time my father returned from the war and the time he was married. From the way they were dressed, I'd guess that they had attended a special event. In 1946, September 28 fell on a Saturday, which leads me to believe that they may have attended someone else's wedding that day.
Written for the 2nd Edition of Smile for the Camera – Beaus and Belles.
Copyright © 2008 by Stephen J. Danko