My grandmother, Helena Chmielewska, was born on a farm in Likiszki, Russia (now Lithuania), a tiny village with only five houses. Growing up on the farm, Helena's closest companion was her sister Anna, two years her junior.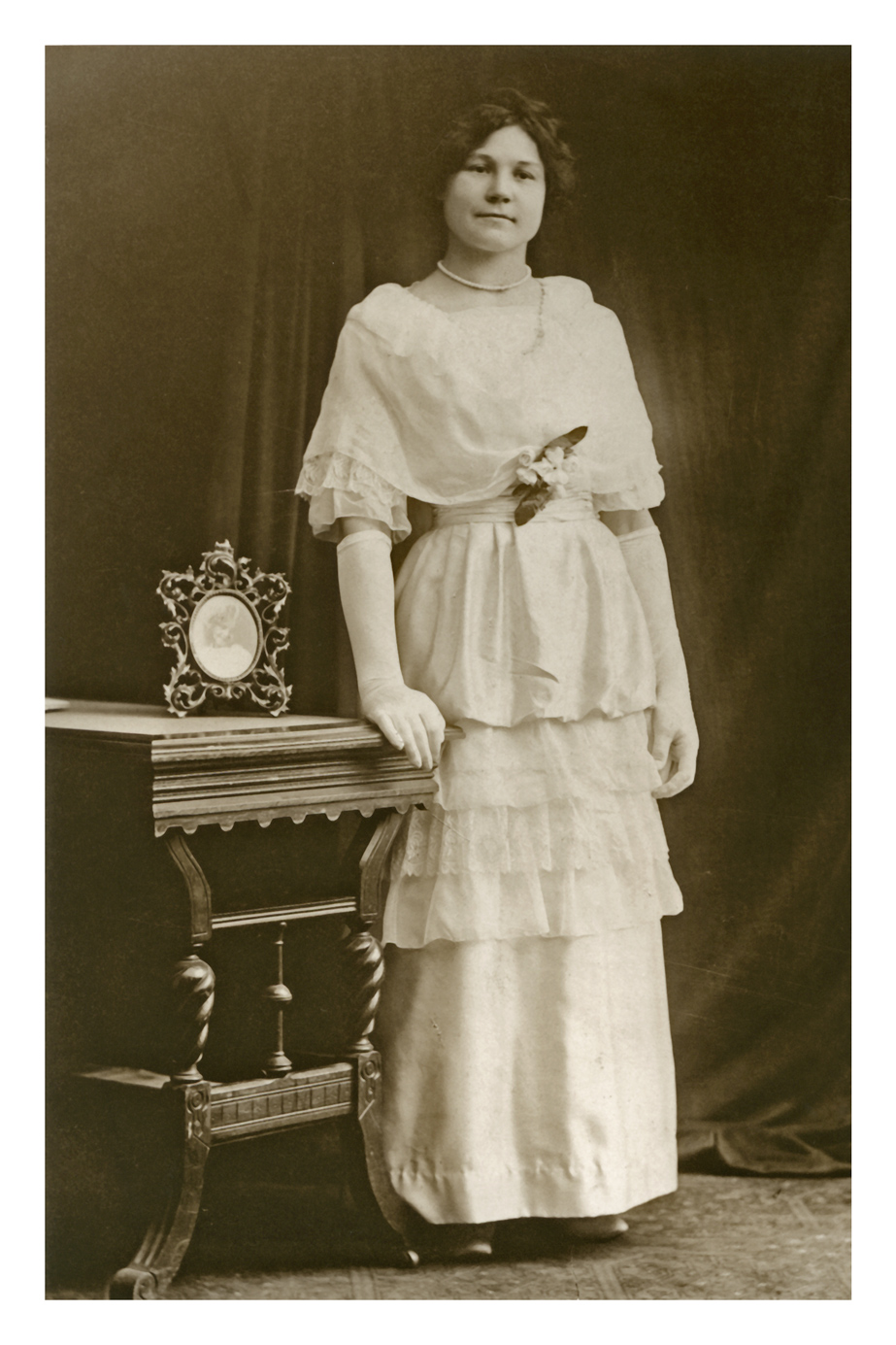 Helena Chmielewska – 1916
SOURCE: Helena Chmielewska – 1916 (probably Worcester, Worcester County, Massachusetts). Photographed by unknown professional photographer in 1916.
Life in Likiszki was a string of hardships, and Helena dreamed of the wonderful opportunities she had heard about in America. Even before Helena was born, her brother Józef had immigrated to America. Helena's sister Stefania left in 1901 and two of her remaining brothers left in 1907.
In December 1912, at the tender age of sixteen, Helena herself pursued her dream to follow her brothers and sister to America. Anna, her sister and constant companion, was left behind and wept for weeks after Helena left.
Helena traveled alone to Rotterdam and, on 04 Jan 1913, she boarded the S.S. Nieuw Amsterdam, a steamship headed for New York. The winter voyage across the Atlantic was rough and nothing was so welcome to Helena's eyes than the sight of land after ten days at sea.
From New York City, Helena traveled to Thompsonville, Connecticut, where her cousin Wincas Miekiawicjus lived. She later moved to Worcester, Massachusetts, where her brother Józef resided. There in Worcester, Helena settled, married, and raised five children.
Helena rarely spoke of her early life to her children. When asked about her homeland, she would usually reply, "The past is dead". Still, she kept in touch with Anna, the sister and companion she left behind in Likiszki.
Helena's husband died in March 1978, and her youngest daughter died suddenly in April 1980. The loss of her daughter proved too much for Helena. She died just seven months later, on 23 Nov 1980.
Written for the Carnival of Eastern European Genealogy.
Copyright © 2008 by Stephen J. Danko