Today, I'm presenting a GuestBlog from Kathy Smith who found my Blog just before she left for Dubiecko, Poland.  The night before she left for Poland, Kathy called me and we had an interesting conversation about my trip to Dubiecko several years ago.  Here's Kathy's GuestBlog on her trip to Dubiecko along with some of my photographs when I was there a few years ago. – Steve
I have just returned from my trip to Poland. I'll give you a brief summary of my visit to Dubiecko.
Let me back up and say that my uncle visited the area two or three times before he died. He was our family historian and he was curious about his mother – my grandmother. There was a suspicion she might have been Jewish, but it was not spoken about in the family. It was something like a "family secret." Apparently, he collected some anecdotal information about my grandmother's family along the way.
My grandmother's maiden name was Pilch. I knew that there were Catholics and Jews with the surname "Pilch" at the turn of the century. I also knew Dubiecko was half Catholic and half Jewish at the turn of the century. It was a typical Polish Shtetl. During my uncle's trips, he couldn't find any official information about my grandmother's parents who were peasant farmers. He kept a "dead" end, so to speak.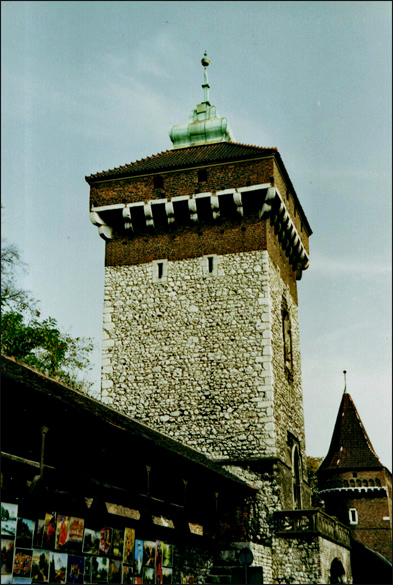 The Florian Gate in Kraków
Unfortunately, I didn't speak to him about his family tree research. I wasn't too interested at the time. His daughters gave me the names and addresses of possible ancestors or friends of family.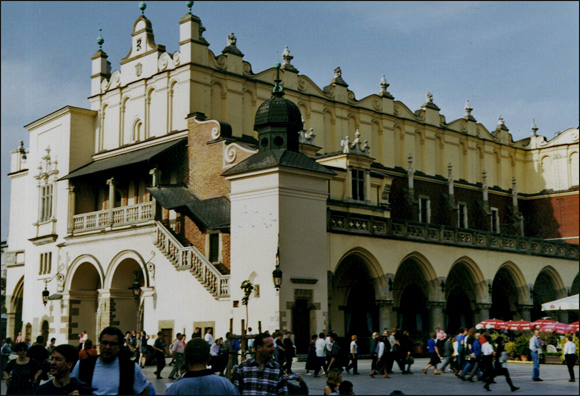 The Cloth Hall (Sukiennice) in Kraków
I flew to Kraków on May 20′th 2006. When I arrived in Kraków, I contacted Adam Jędryka. I hired him to drive us to Dubiecko and act as a translator. We only had one day to look around, so my expectations were not high.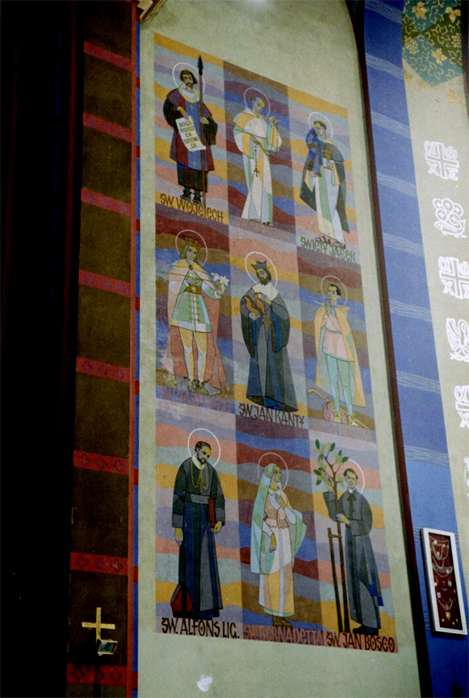 Mural in the Church in Dubiecko
Before we hit the road from Krakow to Dubiecko, we phoned the church in Dubiecko to inform them of our arrival. However, we were unable to get through by phone. No answering machine. For the sake of adventure, we just took off to see what we could see.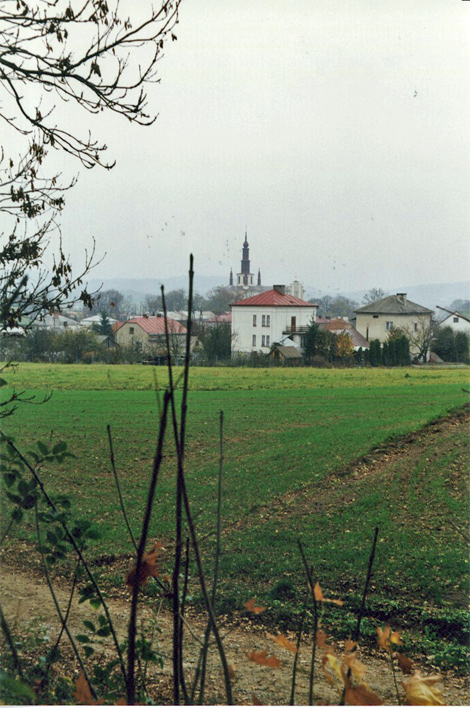 View from the Cemetery to the Church in Dubiecko
When we arrived at the village we went directly to the church. No answer.
So, we head for the Roman Catholic cemetery. It was a busy place. There was someone tending to the graves. There were a few visitors. The graves had flowers, and candles and shrines. We found all the headstones of the Kolanos (my maternal grandfather's ancestors) and Pilch (the name of my maternal grandmother). Curiously, we could not find the graves of my great grandmother, great grandfather or any of their 8 children who were born and died in the area.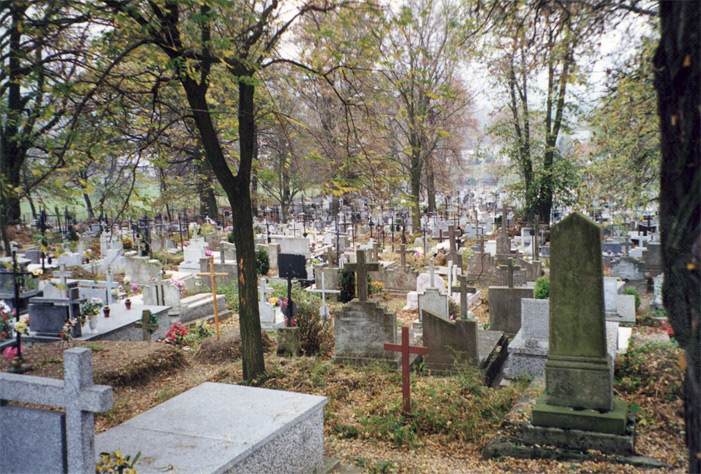 The Catholic Cemetery in Dubiecko
The church opened at 4:30 PM and we glanced through some records but with so little time – we could not find anything, much as I expected. In order for me to continue the family history work started by my uncle, I would consider hiring Adam to help me.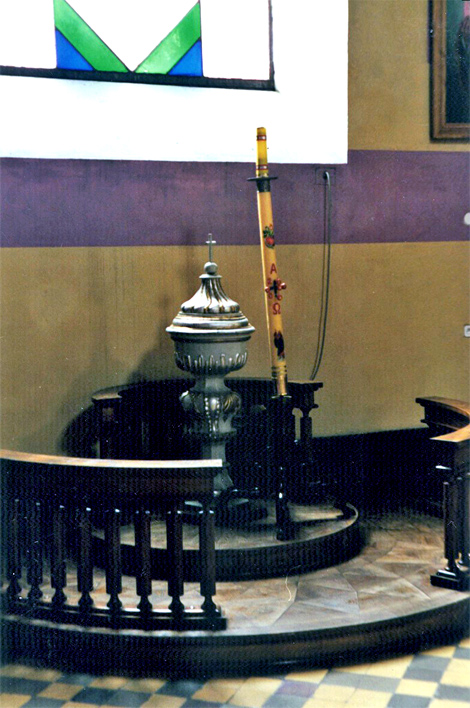 Baptismal Font in the Church in Dubiecko
Out of curiosity, we went to find the Jewish cemetary but it was deserted. We thought we might find my ancestors there. What a shock! There was no evidence of graves or gravestones. It was just a big piece of overgrown weeds. The headstones had been removed by the Nazis. They were used to make a road. There was no evidence of the Synagogue in Dubiecko. The few Jews who did not leave the area before the holocaust were shipped off to concentration camps. There is absolutely no evidence that Dubiecko was once a thriving Jewish community.
Text copyright © 2006 by Kathy Smith
Photos copyright © 2006 by Stephen J. Danko