Happy New Year! I stayed up to greet the New Year and watched the fireworks in San Francisco from my house. The photograph below wasn't as sharp as I'd hoped it would be, but I took the photo from about five miles away from the fireworks themselves. If you look closely, you can see part of the San Francisco-Oakland Bay Bridge in the lower right of the photograph.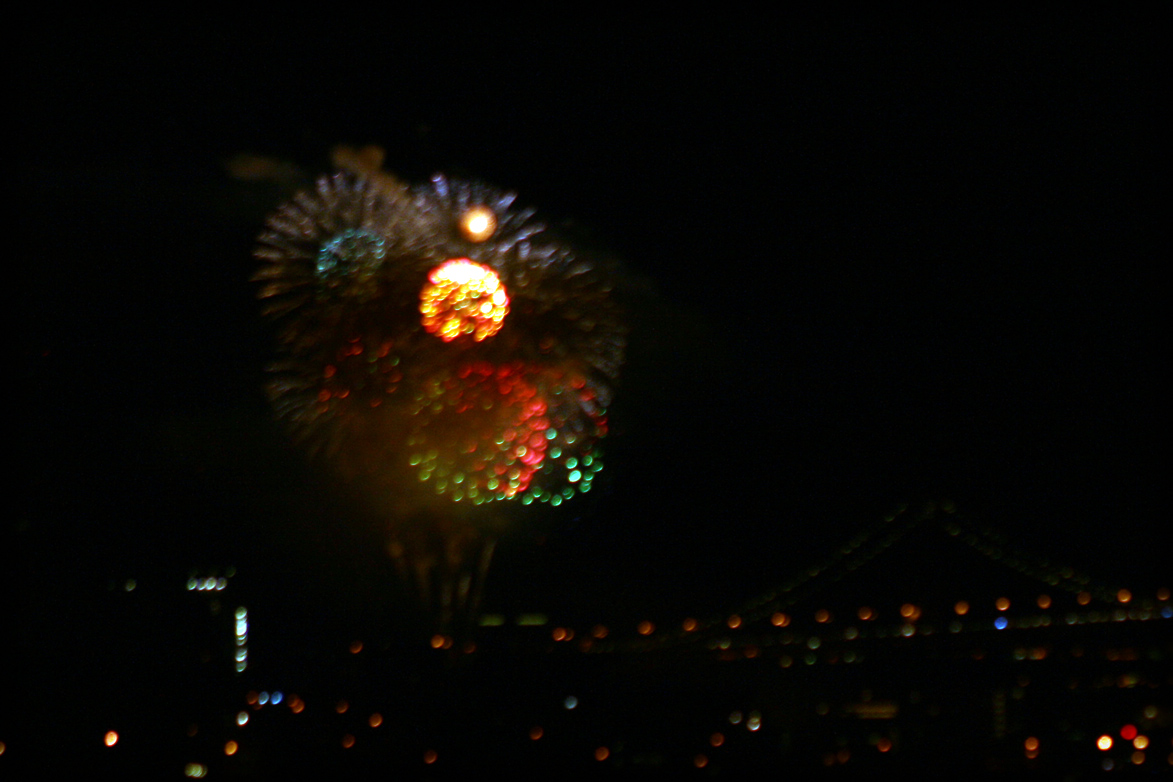 San Francisco New Year's Fireworks – 2008
SOURCE: San Francisco New Year's Fireworks – 2008. Photographed by Stephen J. Danko on 01 Jan 2008.
I just reviewed my genealogical resolutions for 2007 and was a bit shocked to discover that I hadn't completed a single one! I made progress on most, but didn't complete any!
I guess I just put too much on my own plate, but I think that's better than striving to underachieve.
Nonetheless, my list this year is a bit shorter than it was last year:
Complete the coursework for a Professional Learning Certificate in Genealogical Studies (PLCGS) through the National Institute for Genealogical Studies / University of Toronto. I only need to complete a few more courses, so I think this resolution is achievable this year.
Complete the requirements to become a Certified Genealogist. This is a huge task, but I'm already well on my way. I've already published several of the submission requirements on my blog, so I'll just need to polish up the work for submission.
Become more active with the genealogy societies to which I belong. I plan to achieve this goal this year by helping out with the workshops, seminars, and conferences presented by these societies.
Start a Niedzialkowski Family Association. Early this year I'll be taking a course on One-Name Studies through the National Institute for Genealogical Studies, and the information in that course should help me get started on the right foot. I've already arranged for Y-DNA analysis of several Niedzialkowskis and hope to expand that database as I get the Family Association started.
Finally, I'm stealing a resolution from Jasia at Creative Gene: Get something published! One of the articles I wrote for the Carnival of Genealogy has been reprinted in the newsletters of several local genealogical societies, but I think it's time to get my act together and write something for publication in a major genealogy magazine or journal.
This is still an ambitious list. I guess I'd better get cracking.
Copyright © 2008 by Stephen J. Danko