Another family treasure I found while cleaning out the attic at the family home was a Brownie Hawkeye camera.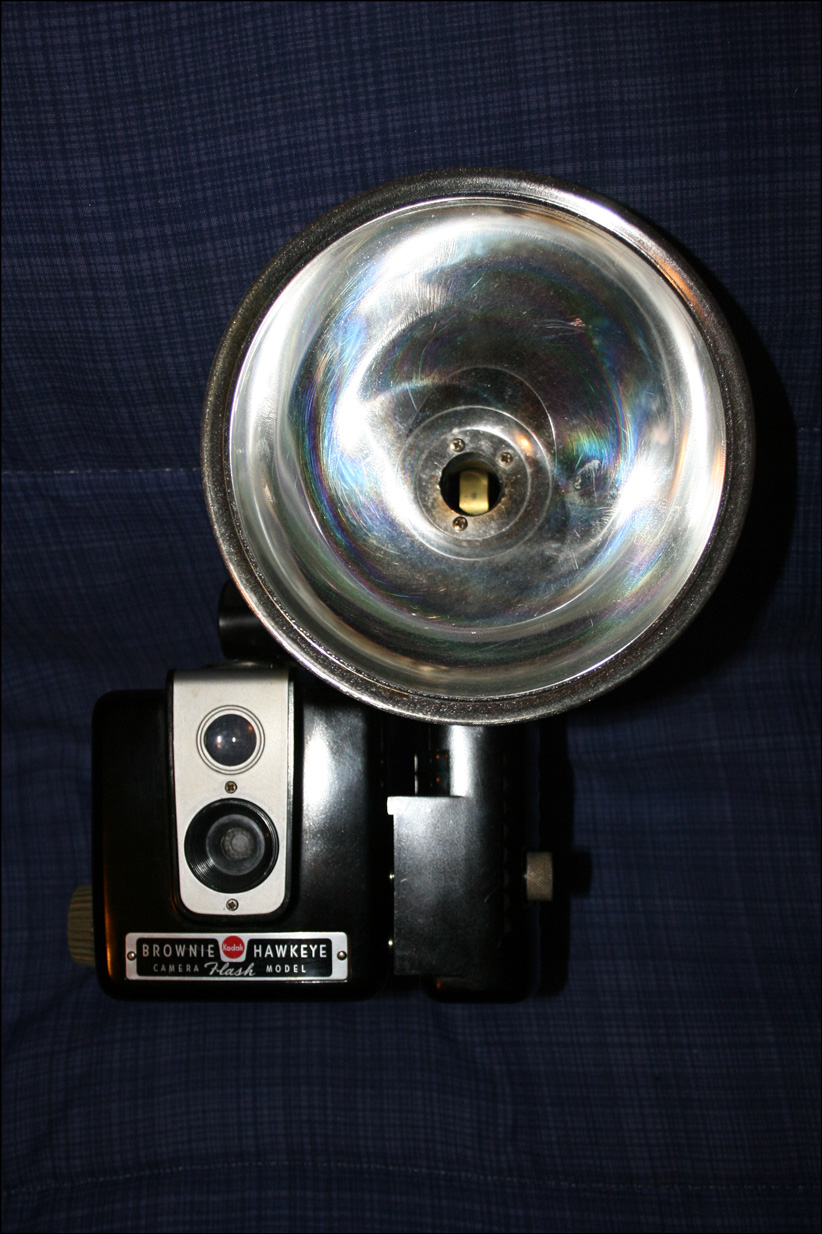 The Brownie Hawkeye with Flash Attachment
SOURCE: The Brownie Hawkeye with Flash Attachment. Photographed by Stephen J. Danko on 30 Dec 2007.
The Brownie Hawkeye was introduced by the Kodak Company in September 1950 and was discontinued in July 1961. My family used this camera from about 1953-1965 and I still have most of the square negatives taken with this camera.
The camera has a molded Bakelite body and uses 620 film in rolls of 12 exposures. The scene to be photographed is centered in its "Brilliant Viewfinder". The original price of the camera was about $7.00. Current prices for this camera on e-bay are about $5.00 to $15.00.
A copy of the original owner's manual is available as a PDF file.
Rolls of 620 film are still available, although the price of a 12-exposure roll of 620 film is currently about $15-20. This camera is still in excellent condition and could certainly be used after the optics are cleaned. I might buy and shoot a roll of film in this camera for sentimental reasons but, for now, I'll just keep the camera as a family heirloom.
Copyright © 2007 by Stephen J. Danko