A child named Faustina Apolonia Obidzienska, daughter of Józef Obidzienski and Katarzyna Niedziałkowska, was baptized on 28 February 1762.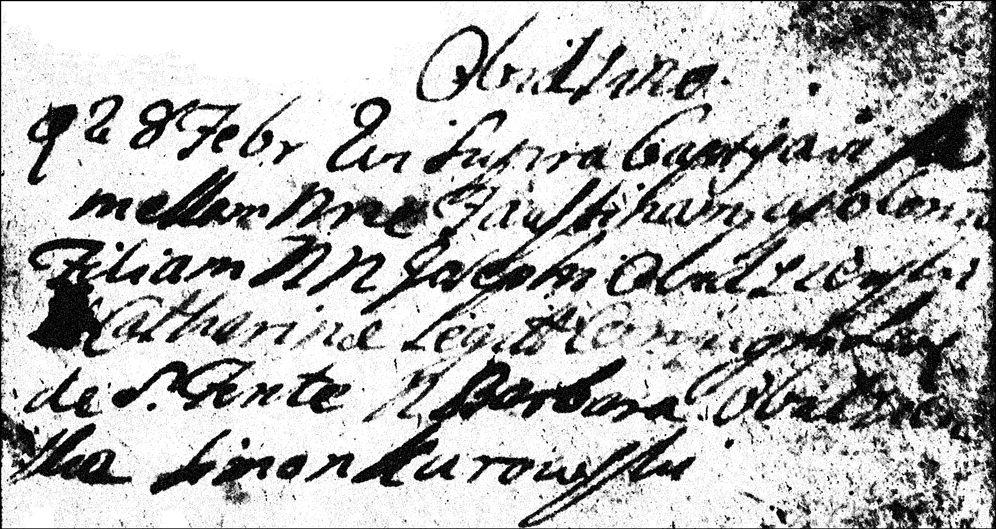 The Baptismal Record of Faustina Apolonia Obidzienska – 1762
SOURCE: Parafia Św. Gotarda (Pałuki, Ciechanów County, Mazovian Voivodeship,
Polish-Lithuanian Commonwealth). Liber Baptisatorum, ab Anno 1754 ad 1775, Księga IV, p. 48, Faustina Obidzienska baptism (1762); FHL microfilm 1,496,612.
Click on the link for a PDF copy of the Baptismal Record of Faustina Obidzienska – 1762. Translated from the Latin, the record states:
Obidzino

On the 28th of February, the one above baptized a female child by the name of Faustina Apolonia, daughter of Joseph Obidzienski and Katarzyna, legally married. The Godparents in the Sacred Font were Barbara Obidzienski and Szymon Kurowski.
This record includes all the necessary information except the name of the priest and the year of the baptism, which were recorded in previous records:


The Year 1762
A[dam] Chmielewski
This child was given two names: Faustina Apolonia. For a child in Poland to be given two names at baptism is quite unusual.
Copyright © 2007 by Stephen J. Danko