My great-great grandfather, Pawel Dańko, was born in 1799. There is, however, a Birth and Baptismal Record for another Pawel Dańko, born of the same parents in 1796, three years before my great-great grandfather's birth. The Birth and Baptismal Record for Pawel Dańko born in 1796 is the third record on the image below.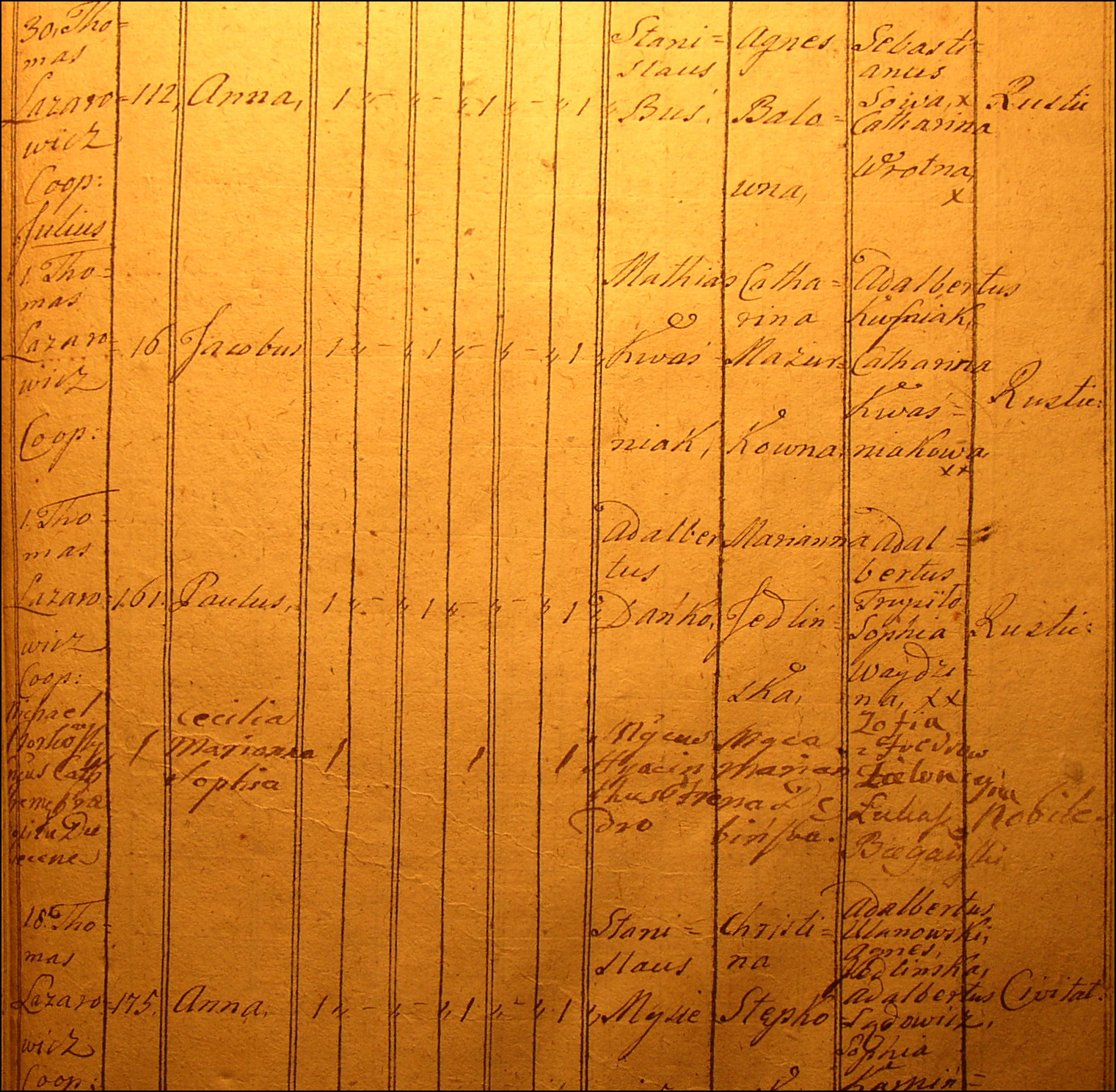 The Birth and Baptism of Pawel Dańko – 1796
SOURCE: Roman Catholic Parish of the Immaculate Heart of the Most Holy Virgin Mary, Dubiecko, Poland. Liber Natorum et Baptisatorum (Book of Births and Baptisms). 1796. Pawel Dańko. Text in Latin, translated by Stephen J. Danko.
Click on the link for a PDF copy of the Birth and Baptism of Pawel Dańko – 1796. The record states:
Pawel Dańko was born in house number 161 in Nienadowa

He was baptized on 01 Jul 1796 in the church in Dubiecko

His parents were Wojciech Dańko and Marianna Jedlińska

His Godparents (Sponsors) were Wojciech Trupiło and Zofia Waydzina, farmers (peasants)

He was baptized by Tomasz Lazarowiz, Assistant Pastor
The sponsors signed with a mark "X". This is distinguished from the mark "+" that indicates the death of the person named in the baptismal record, as on the Birth and Baptismal Record for Wiktoria Bębenek. The "+" mark is the sign of the cross and is sometimes circled to distinguish it from the "X" used to sign the records.
The fact that the next male child born to Wojciech and Marianna was also named Pawel is a good indication that their son Pawel born in 1796 died before the next male child was born. After the death of a young child, Poles often used the same name for a child born later.
Copyright © 2007 Stephen J. Danko