Benjamin Skowronski, the third child of Alexander Skowronski and Frances Dymek, was born on 01 May 2010 in Worcester, Worcester County, Massachusetts, USA.  His birth is recorded on line 3540 of the Birth Register, which can be found online on the American Ancestors website.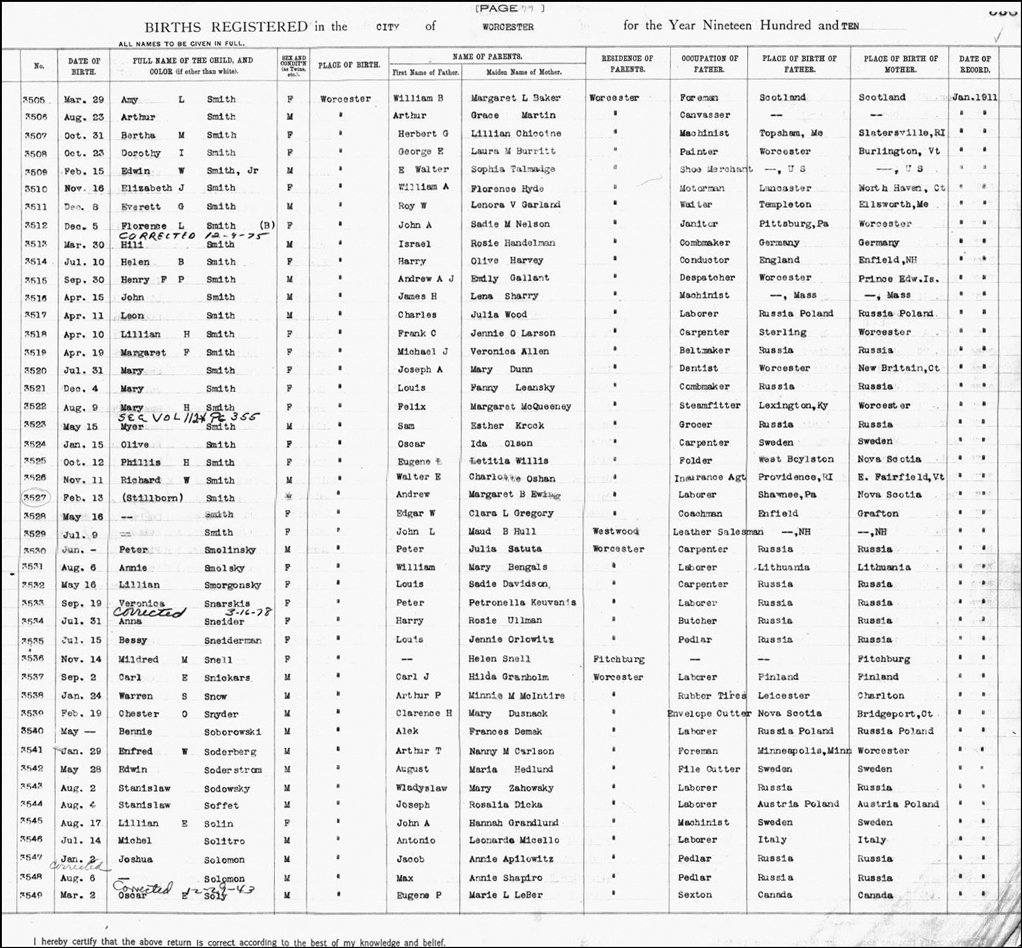 The Birth Record of Benjamin Skowronski – 1910
SOURCE: The Commonwealth of Massachusetts. Births Registered in the City of Worcester for the Year 1910. Benjamin Soborowski. Volume 592, Page 553, Number 3540, http://www.americanancestors.org/ .
Click on the link for a PDF copy of the Birth Record for Benjamin Skowronski.  The record states that:
Bennie Soborowski, a male child, was born in May 1910 in Worcester

His birth was recorded on line 3540 of page 553 of volume 592 of the Birth Register for the City of Worcester for the year 1910 and was entered in the register in Jan 1911

His father was Alek, a laborer born in Russia Poland

His mother was Frances Demek, born in Russia Poland

His parents' residence was in Worcester
This record is unusual in that the surname for Bennie is Soborowski, which is the surname for his father's stepfather.  Even though the birth records for the two children born before Bennie show the Skowronski surname, this record shows Soborowski.
The actual date of birth is not given.  Only the month and year are provided.
Copyright © 2007 by Stephen J. Danko