Leon Izbicki, the brother of Bolesław Izbicki, arrived in the United States in 1902.  The passenger manifest for the S.S. Rotterdam includes his record.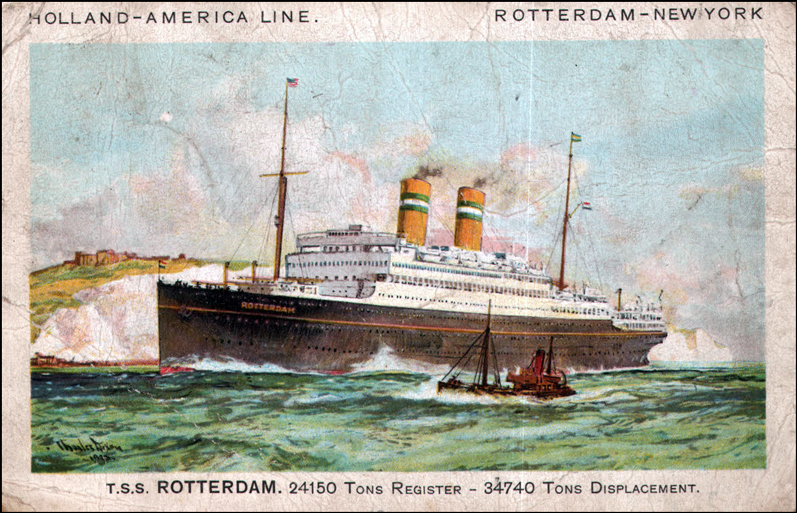 S. S. Rotterdam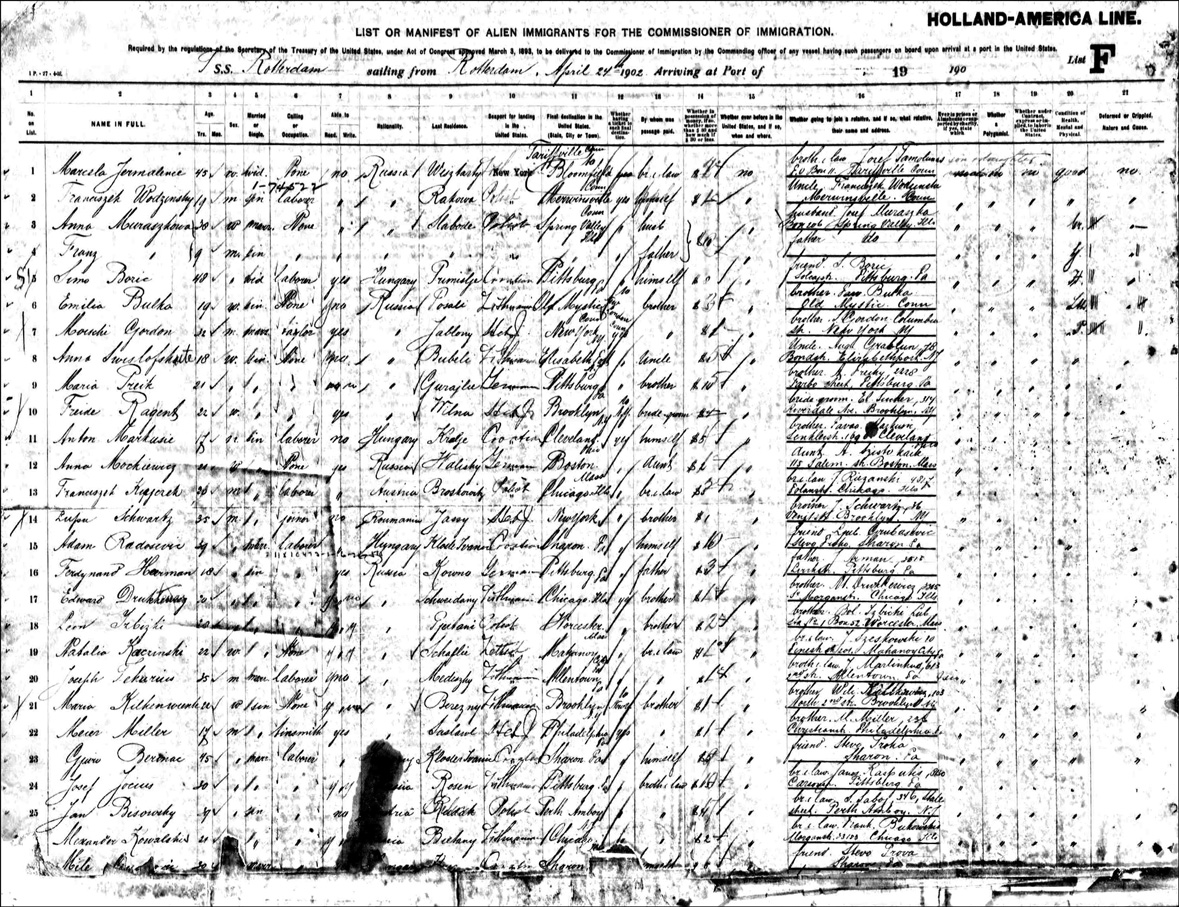 The Passenger Manifest for Leon Izbicki
SOURCE:  Immigration and Naturalization Service. Passenger and Crew Lists of Vessels Arriving at New York, New York, 1897-1957. National Archives Microfilm Publication T715, Roll 243, List F, Line 18.
Click on the link for a PDF copy of the Passenger Manifest for Leon Izbicki.  The record shows:
Leon Izbizki, a 20-year-old, single male, departed Rotterdam on the S.S. Rotterdam on 24 Apr 1902 and arrived in New York on 04 May 1902

Leon was a laborer and was able to read and write

He was Polish and a citizen of Russia from the village of Pjertani

He had never been in the US before; he was going to stay with his brother Bol[esław] Izbicki, Lab[orer] of Sta. No. 1, Box 52, Worcester, Mass

Leon was in possession of $2 when he arrived in New York

He was never in prison, was not a polygamist or anarchist, and was not under contract, expressed or implied, to labor in the United States

His mental and physical health were good, and he was not deformed or crippled
Leon's village in Poland was spelled Pjertani on the Passenger Manifest.  The correct spelling of this village is Piertanie.  Today, Piertanie is located in the far northeast corner of Poland.
Leon did not remain in the United States.  He returned to Poland.